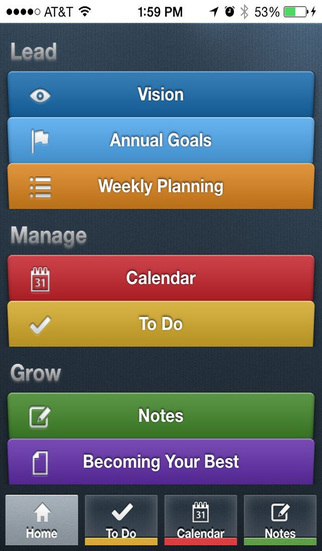 Life Organizer is a relatively new iOS productivity app designed to simplify life of anyone who uses it. The app manages to achieve this performance by providing users with a range of functional tools such as to-do list, calendar, notes, weekly planner and more. All tools are smoothly organized as for the user to have easy access to them and take advantage of their functionality whenever required.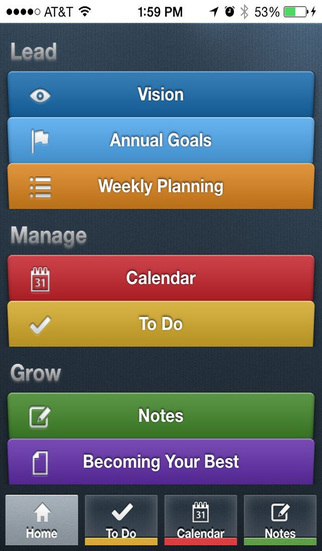 Life Organizer comes with a multitude of features as follows:
– To-Do Lists
Users can create to-do lists for the purpose of remembering important tasks and sharing them with other devices or users via social media and e-mail. The reminders are highly customizable, users being able to assign a certain priority to given tasks (e.g. Low, Medium, High), organize items based on filters, create shopping lists and more.
– Calendar
Life Organizer comes with an innovative calendar which is sleek, user-friendly and comes with multiple visualization options: month, year, week and day. The calendar can be quickly organized via Gmail or iCal while iPad users get to rejoice from a new inspirational quote provided every day. Reminders can also be set with ease.
– Weekly Planner
Another genuine feature of the app is represented by "weekly planner", which basically allows users to plan upcoming week based on personal priorities. Plans can also be added to the Calendar interface via simple "drag and drop". Furthermore, the app even allows users to create their own vision of events. This vision can be shared with other users via social networks or e-mail.
– Objectives
Another interesting feature of Life Organizer is represented by the ability to set goals or objectives. For each area in one's life the app provides an ability to add goals and track progress (e.g. how much of them was completed to date – 20%, 45%, etc.). At a certain date the app can remind users to update progress.
– Notes (only in Pro version)
Finally, a highly appraised feature of Life Organizer is represented by Notes, which give users the ability to either type their ideas using various fonts and colors or record voice memos for any desired action. These notes can be effortlessly added to Calendar but they can also be shared via social networks (Facebook / Twitter) or e-mail. Additionally, owner may choose to protect notes with a password.
Design and Usability:
This app benefits from a truly user-friendly design which even novices can quickly learn how to use. The main interface is split into 4 tabs: Home, To Do, Calendar and Notes. All these contain various sub-sections which benefit from an innovative and clear layout. Life Organizer is highly usable.
Functionality and Application Performance:
The app is compatible with all iOS 7+ devices, including iPhone, iPod Touch and iPad. No lags or freezes are to be noticed due to a high-quality optimization and an interface designed around iOS limitations. There are plenty of useful features offered in the "free" version but the "pro" version also provides access to secure notes and automatic cloud synchronization.
Summary
Life Organizer is the perfect app for all users who seek an all-in-one management tool. It is suitable for creating quick shopping lists but also provides more advanced functionality such as the ability to plan your upcoming week based on personal priorities and track related progress.
Price: Free
Rating: 4.5/5