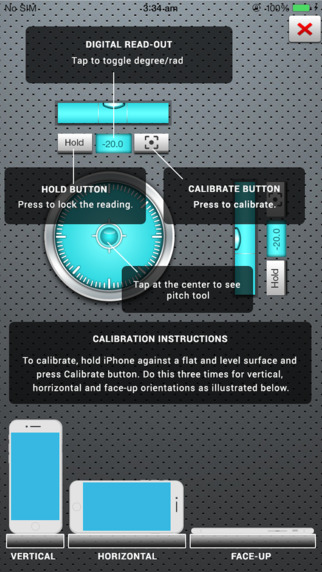 Get One of the Most Accurate and Versatile Digital Bubble Levels Today at No Cost!
Bubble levels (or spirit levels) are very important tools used to measure how parallel or perpendicular a specific surface is in relation to earth's surface. The accuracy of such tools depends primarily on their sensitivity, which is based on how much change in angle is required to make the bubble move (measured in unit distance). It is this function that makes them unexpendable tools for just about any endeavor that requires the leveling out of any type of surface.
With that being said, professionals who always rely on them (like carpenters, plumbers, electricians, masons, do-it-yourself enthusiasts, to name a few) have developed a preference for digital levels, as they have proven to be more precise than standard spirit levels. Indeed, many level apps are really able to offer more accurate measurements to their users, but Level Tool Advanced, with its plethora of swiss-army-knife features, is definitely a step ahead of the rest.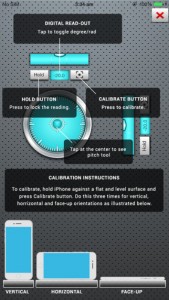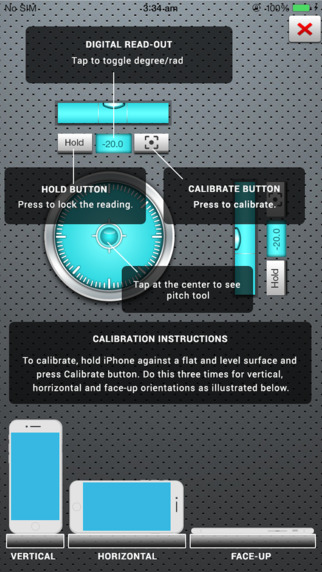 Its interface is very straightforward, with designs that are suited to the practical purpose of the app. The three main levels (surface level, horizontal bubble level, and vertical bubble level) sport a techy blue color set on a chrome-colored flat surface punctured by multiple holes that has light-dark flowing hues. All of the levels can be utilized in one screen. The app's developer makes an accurate description of it as "eye-catching" and is definitely one of the pluses of Level Tool Advanced.
The instructions on how to properly use each of the levels are promptly given to the user upon starting the app. The app allows the user to level out any surface, which can be done vertically, horizontally, or face-up. By placing your phone in either of the three said positions, you will notice that the corresponding level's bubble would automatically move and the digital read-out change.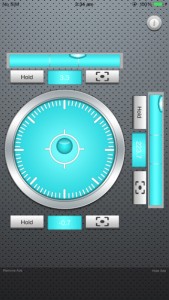 The 'Hold' button only makes it more convenient for the user to get the most accurate measurement possible, as the user would normally choose to press it only when the surface has been properly leveled out or once he has attained his desired angle. Furthermore, the 'Calibrate' button can be used to compare one or more readings, especially if you intend to use two or more levels. This feature only serves to enhance the accuracy of this app more. In the settings menu, the Calibration and Hold buttons can be toggled on or off with relative ease. You can also reset the calibration and get more information on how to use the app in the General settings menu.
Other level apps available in the App Store do not follow the 3-in-1 model that Level Tool Advanced uses. It is this very feature that makes this app entirely different from other level apps out there and, inevitably, the more practical choice. It is also not at all hard to get the hang of, especially if you already know how to handle accurate spirit levels. With that said, the app is best used for getting level measurements of your various furnishings at home, as well as for finding out if they are all still properly aligned. After all, what could be more attractive than a perfectly ordered and designed home?
The Level Tool Advanced app also avails in paid version for the cost of $1.99 under the name Level Tool Advanced – Bubble level for iPhone