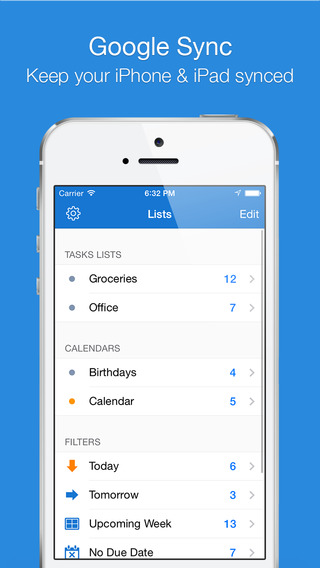 gTasks HD Pro is an iOS app designed specifically for users who wish to accomplish more tasks on a day-by-day basis and to be reminded each time an important (pre-set) event takes place. The app is useful in a variety of conditions such as planning shopping lists, keeping track of friends' birthday events, creating new meeting registry or setting up monthly bills to pay. Users can find enhanced functionality inside the app and can take advantage of a significant number of features.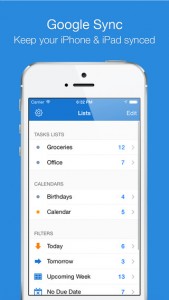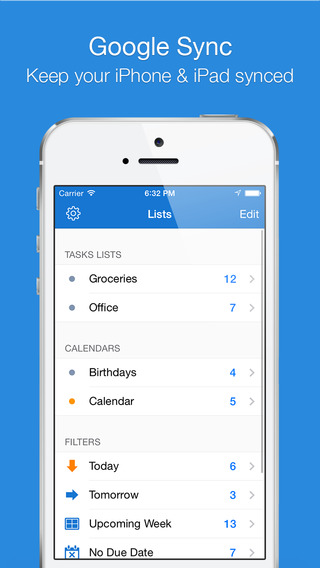 Features:
* Plan Multiple Tasks at Once
It's easy to plan an indefinite number of tasks with the aid of gTasks HD Pro and then keep track of them as you go. Once a task has been created it will be stored in the device's memory and also synchronized with the other accounts and devices of each user, so that important reminders will never be lost.
* Many Synchronization Possibilities
The app is in permanent synchronization with Google Calendar so each user will have the possibility of being reminded about important events even on remote iOS devices where gTasks HD Pro is installed. It's important to be noted that once purchased, users can install the app on an unlimited number of personal devices. On top of it all, iOS owners can also export events on a email address.
* Agenda View
Another interesting feature of the app lies in the Agenda view, which can be used as to program remote tasks while keeping track of the current date. Important events can be discovered with the aid of the Search function, while the less necessary ones can be deleted with a simple tap.
* Snooze-based Reminders
Since it's easy to forget about an important event, gTasks HD Pro also takes advantage of the well-known snooze-based reminder, which can be used whenever the need arises. A sound alarm and screen notification will appear multiple times before the actual event while users can choose to delay this alarm for 15 minutes or 1 hour as well as dismiss it.
* Location-based Reminders
An innovative feature of gTasks HD Pro lies in its ability to display a reminder based on location. Simply put, when users arrive at a pre-set destination, the alarm automatically goes on and notifies user about an important task. This alarm can be set for different locations such as office, home or even a remote area based on street address.
* Subtasks for further Organization
Recurring tasks can be greatly enhanced via the subtasks feature, which is available in the Task details section. Alerts and location-based alerts can also be set from here.
Functionality and Usability:
The app performs extremely well on all iOS 7.0+ devices, including iPhone 5 and iPad 3. The app requires no permanent internet connection, since tasks are synchronized only when such connection is available. These tasks can also be shared with friends and colleagues as well as managed from a remote PC.
Design and Application Performance:
gTasks HD Pro benefits from an extremely innovative layout which is extremely easy to use even by users with no experience in creating to-do lists and reminders. No lags and freeze are to be encountered on modern devices, users being able to choose from 10+ different languages during installation, including English, French and Spanish.
Conclusion
gTasks HD Pro is an app which redefines the concept of to-do lists, allowing users maximum control over task reminding as well as notifications. Automate synchronization takes place as soon as an internet connection is detected, so users need not to worry about this aspect. Recurring and location-based tasks are a big plus in comparison to competitor apps. All in all, this app comes as innovative and highly recommended.
Price: $3.99
Rating: 4/5