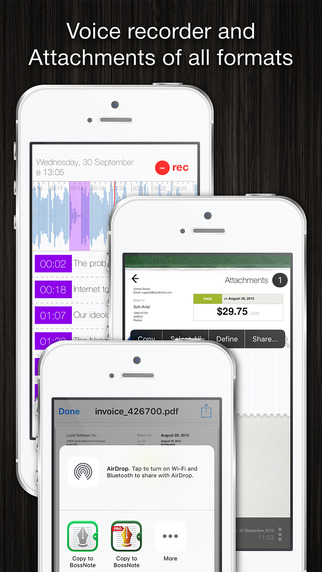 As any business person already knows, the ability to successfully organize oneself and the information a person requires for their everyday job is the essential. In fact, the same is the line that divides a mediocre or unsuccessful professional with one that is always ready and able to be on the top of things. Luckily, with the age of mobile devices, the means of becoming better organized began expanding. Now, people can organize themselves like never before using an app called BossNote: Calendar, Notepad and Organizer. With it, they will be able to receive a very productive personal digital assistant.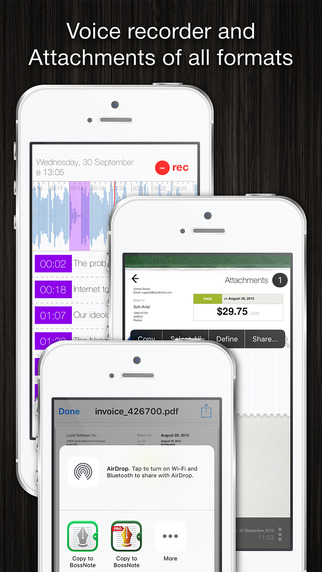 The app was designed for the Apple devices and can be downloaded from the iTunes service. It can be installed on any device that uses an iOS 7.0 or a later version while it is fully compatible with the iPhone, the iPad and the iPod touch. At the same time, thanks to the app's connection to the Cloud service, it can be accessed from any browser as well. As its basic concept, the app represents a digital assistant that combines the usability of a Calendar, Notepad and Cloud Storage.
Of course, every user already has these apps on their mobile device, but the BossNote: Calendar, Notepad and Organizer transcends individual functions of any of those and creates a synergy ideal for the business environment. Here, it is all about interconnectivity and cloud access, which make all the relevant data accessible and easily reachable. With the app, users will combine notes, photos, and even drawings, with voice recording, calendar events, and geolocation markers, offering a huge range of supported formats. This type of use is simply ideal for a vibrant person who is professionally always on the go.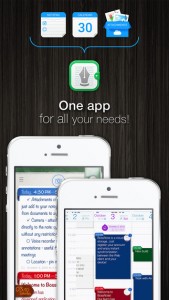 The app's functionality is aided by a lot of very effective features. With a feature of full Cloud storage synchronization, the data that is entered into a network which makes it immediately accessible using any web browser. At the same time, the full range of services of BossNote: Calendar, Notepad and Organizer are available while offline, so that even situations like business flights and other moments without a stable Internet connection can still be used for business. The app features a recognition system for time and date, so finding and labeling will be exceedingly easy.
The thing which separates the app from any competitors is the smoothness with which it integrates all the data. Inside of it, a handwritten note accompanied by a voice recording can easily be combined with a geolocation marker and a calendar reminder about an upcoming meeting. The same functionality expands to other business dealings with equal simplicity.
A business person needs an app like BossNote: Calendar, Notepad and Organizer. With this personal assistant application, anyone can truly become the boss of their time spent doing work and make it a lot more integrated and productive.
Price: Free