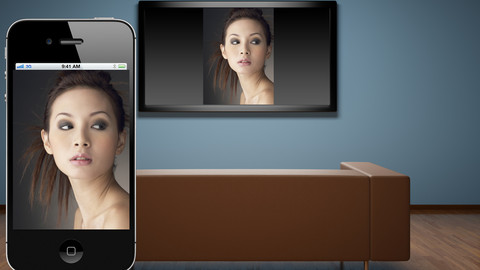 Are you on the hunt for an amazing app to share live video stream of your wedding or party to your Apple TV? Yes! Then Air Camera is the ultimate solution for all your video needs. This app would allow you to watch live video feeds from your iPhone camera – front or rear or from the camera of your iPod or iPad. If you are an avid lover of videos then Power App offers this app just for you. You can also enjoy recording in black and white mode or Sepia to create a nostalgic look through your videos.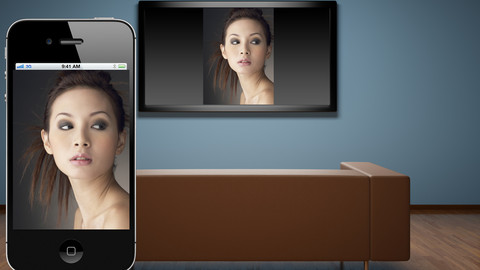 If you are a cartoon lover, then have fun with the cartoon mode of this app. Watch animated characters in your video stream. Hang out with your friends and make this a wonderful experience by displaying live videos on the big screen and recording real time videos. There are array of filters to make your videos more exciting. You can also save your video recordings and make changes by editing them later.
"Having an HD camcorder and wireless transmitter in your pocket opens up unlimited possibilities. Air Camera + is another step that expands the capabilities of iOS devices, allowing the users to utilize the camera and microphone for live streaming in real time and simultaneously recording the stream."
Features of Air Camera + Live Streaming for Camera and Voice:
• Real time streaming of pictures from iPhone, iPod, iPad to Apple TV: Air Cam enables you to broadcast live pictures, record and save. You can also make your pictures more interesting with studio capabilities such as real time effects such as Cartoon FX, Sepia FX and Grey FX.
• Real time streaming of sound from iPhone, iPod, iPad to Apple TV: This innovative feature helps in live broadcast, record and save the broadcasts including sounds and pictures.
• Easy to use for front and back cameras of various devices: You can use both the front and back cameras of your Apple, iPod or iPads to record any videos of your choice.
• Able to record or save the video streams so that you can later edit the streams at your own pace.
• Lets you add real time effects to your collection: Make your videos very interesting and attractive with all special effects such as black and white, sepia settings and cartoon settings and impress your loved ones with your edited videos.
• Stream sound and images from various iOS devices with all new AirPlay feature without recording from your camera and microphone.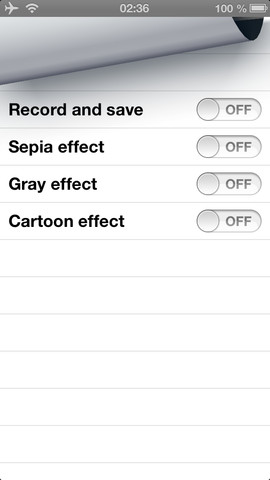 What's new in Air Camera + Live Streaming for Camera and Voice?
• Ability to convert your iPhone, iPod or IPad into a live streaming TV
• AirPlay feature
• Real time effects
• Availability of studio capabilities such as Cartoon FX, Sepia FX and Grey FX
Conclusion:
If you wish to convert your Apple phones or iPods into mini TV studios and enjoy watching live streaming videos, audios or pictures by adding special effects to them and making changes to them, then download the Air Camera app immediately.
Price: $0.99
Rating: 4/5