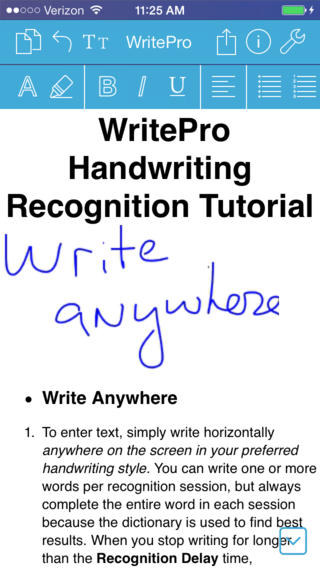 iPhones and iPads are undoubtedly one of the most advanced gadgets on the market, providing plenty of features to its users in terms of scheduling, planning, resource managing and more. However, in spite of this, some users still think that something is missing when it comes to the note taking process. Default notepad functionality is always available, but for people who want a bit more than that an app called WritePad Pro was invented. This app is mostly unique in its segment and provides users with features that were never made available before.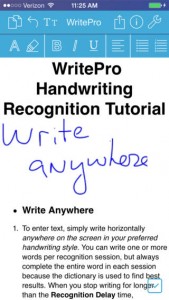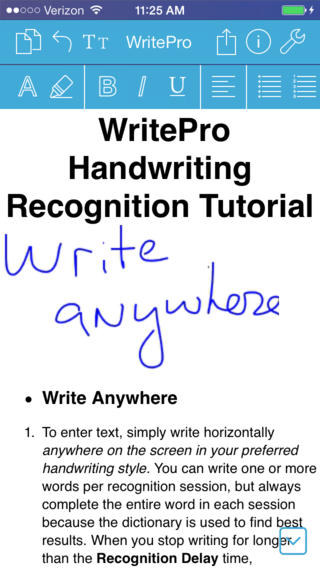 Features:
* Handwriting Recognition
Many users are tired of the traditional input method available of iPhones and iPads as well as of the auto-correct feature which is truly prone to errors in many cases. For this reason, WritePad Pro comes with its own handwriting recognition feature which enable iOS users to write words manually and see how they immediately turn into text. The app comes with a statistical vocabulary analyzer, a customizable auto-corrector, a letter shapes selector and even with multi-language support (over 10 different languages are supported including English, French and Spanish). However, what is truly impressive about this feature is its ability to "learn on the go", automatically adapting to each user's input method.
Another impressive functionality is real-time writing, where users see how the words they handwrite instantly turn into text, just like it would happen on a standard piece of paper. Additionally, the app is capable of making word suggestions as one types.
* Various Document Input Formats Supported
Users an choose to import documents of various formats including TEXT (.txt), RTF, HTML and Word (.doc, .docx). Once they are opened in the app users can easily edit them and then export the text into a chosen format (HTML or PDF).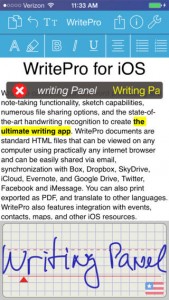 * Text Formatting
WritePad Pro comes with numerous text formatting options just as Microsoft Word does on a regular PC. Users can customize various aspects related to font such as color, striking, bolding, italic and so on. Additionally, there are plenty of paragraph options available including alignment, list ordering, indent and many more. All of them are very easy to access from the upper bars.
* Multimedia and Integration
Users of WritePad Pro are able to easily insert a new photo into a document, regardless of whether it comes from the gallery or is taken on the moment. Emoticons are also available but users can even draw (sketch) their own photo, capability never met before in a text editor. The app benefits from seamless integration with maps, contacts and events.
* Document Sharing
Users can easily share their document with others via the available cloud-based solutions (Dropbox, OneDrive, iCloud, etc.), all of them being made accessible once a document was successfully edited. Through the WritePad Pro app users can even send formatted text via iMessage or HTML emails, hence expanding available connectivity options with friends. Documents can also be printed or exported to PDF.
* Extra Features
WritePad Pro comes with Bing translation option for up to 16 different languages, being able to easily convert formatted documents in another language. There is also a text find & replace feature available as well as a File manager which provides enhanced documents organization.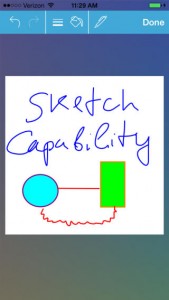 Functionality and Usability:
The app works very smooth on an iPhone 5 and presumably on any other iOS 7.0+ device including iPads and iPod touch. No lag or freezes are to be noticed even when the instant handwriting recognition feature is used or when the documents are processed for translation.
Design and Application Performance:
The app benefits from a highly pleasant design similar to the one of Microsoft Word but which is adapted to mobile layout and enhanced for handwriting detection. All important features are being available on the 2 upper bars located above and users can make customizations as desired.
Conclusion:
WritePad Pro represents a highly innovative text editing app, being designed specifically for the iOS system. Users interested in handwriting recognition and real-time text improvement will certainly find a good companion in the form of this app.
Price: $9.99
Rating: 4.5/5