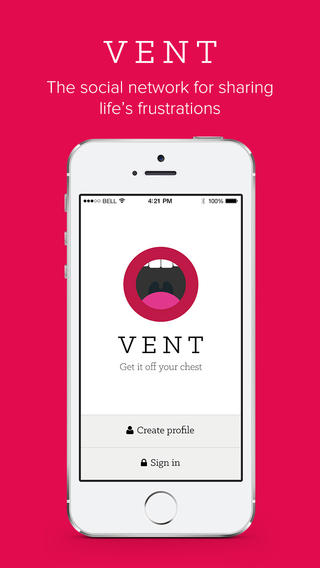 Have you ever seen people ranting and raving on Facebook and Twitter? They are wrong because they are unleashing their anger at the wrong place and on the wrong people. The two social network platforms we just mentioned are not the best place to do that, so you are only bound to get even more agitated by comments from other users.
Why don't you try Vent – Get it off your chest iPhone app instead? It's a nice micro-app by Suped Pty Ltd that creates an ideal platform to let users get anything out of their chests. Instead of turning to Facebook or Twitter, this app lets you expand your anger more efficiently, which is to say, you are venting to other like-minded users.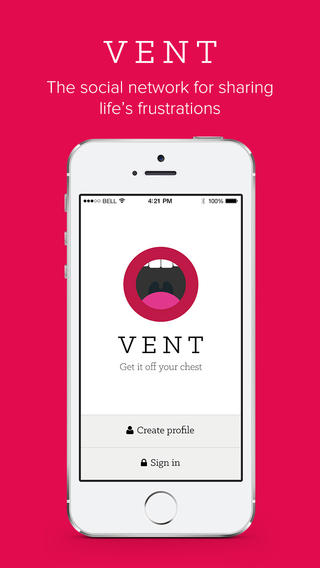 Features:
They are called "Vents", which are more like status updates for things that are infuriating you. By doing that, you end up feeling relieved in the process. This app also comes along with several features to let you vent off your anger in a more precise way.
It helps you to send out messages that depict your real feelings of a particular situation. There's a way you can set your feeling at the exact time of the vent. It lets you set your mood, between calm, irritated, annoyed and infuriated. The final results will bring out your name, your feeling at the time, and a short message of what's going on. In the process, you calm down.
You can also follow other users as well, and see how they vent about their particular situations. And when you browse the "most popular vents", you'll catch a glimpse of the tough situations people are experiencing on the other side. You can also share in their mood by marking them as favorite or commenting to their post, perhaps to calm them down.
The app color-codes every post to make it easy to distinguish the mood associated with the situation. Furthermore, the app has some really nice fonts to let users communicate effectively. These are visual design elements that make this social app interesting to use.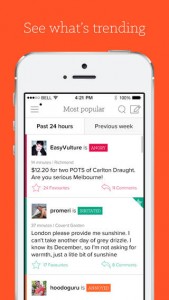 Design and Application:
If you look at the far left corner, on the top of the application, you'll notice a hamburger menu where you can click it and a drop-down list will appear to help you navigate through your feed, profile tab, activities and most popular.
Conclusion:
The app is pretty new in the market, so there are not so many people on the social network. The concept is great. So if you ever felt that you're having negative emotions, don't use Facebook or Twitter. Get it off your chest in the right place.
Price: Free
Rating: 4/5