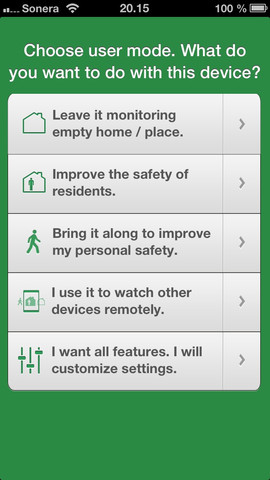 If you are looking for an app with multiple functional capabilities, then BiiSafe is the perfect app to include on the next download sequence to your iPhone.
This app is truly a video camera, monitoring system, and or a safety device all in one. You will also enjoy the sensors on the app and the ability to have several functions working at once. Depending on your specific needs, you can surely find use for this versatile app somewhere in your life.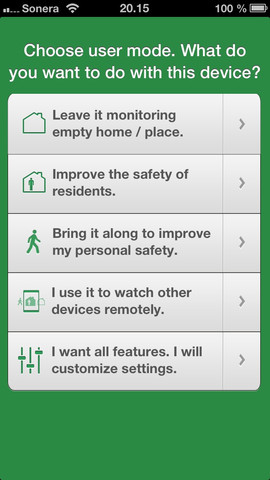 The cost of the app depends on the version of the app you choose. The very bottom level is the free level. There's no need to explain the cost here. This is good for individuals not willing to dive in head first. Then there's basic and the premium levels. The prices range from $1.99 – $19.99
There are features you will enjoy at the free level to include but not limited to: 
* Alarm detection (pre-defined)
* Location tracking in response to your alarm
* Map and picture viewer
* Manual alarming capabilities
* The ability to have two iPhones or iPads connected at one time
Additional features are included with this app, yet they are enjoyed by paid users. They include but are not limited to:
* The ability to customize your alarm detection
* Customizable video grabbing features
* Location tracking in multiple intervals (customized to your specification)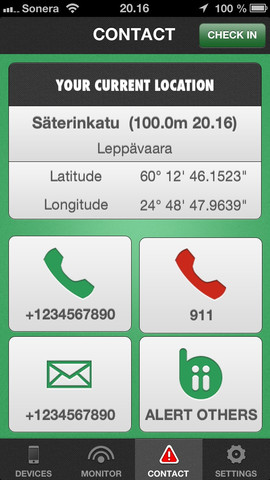 At the premium level, you will enjoy the features as the paid basic client, but you will also have the added feature of logging on 8 devices at the same time. 
The design of the app is clean, bright, and very user friendly. The graphics are clear, the video monitoring picture is very clear. It's so easy to pick up on the objects in your phone, live and in color. 
Many app lovers are excited about the possibilities of this app based on their various discoveries.
* This app is easy to use and I've felt safer since downloading.
* I can watch my home from the palm of my hand. This is great!
Price: Free
Rating: 4/5