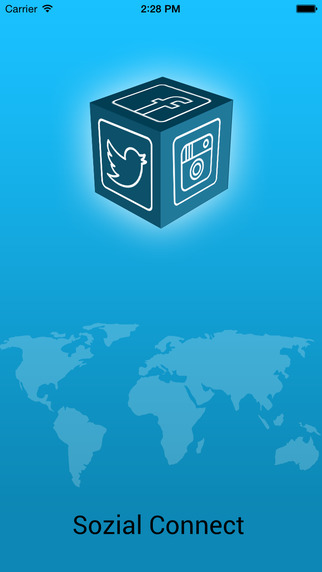 Sozial Connect is a new iPhone app designed for those who are tired of following all social media accounts separately. What it does is to provide users with a gateway to following multiple social networks, Facebook, Twitter, YouTube and Instagram. The app is capable of following everything, from new uploads to friends' shares and recommendations. Furthermore, the app is able of updating users' preferences in real time according to the likes and scrolls performed in-app. This way it saves users from the struggles of having to check each individual app at once.
Pros:
* 1 app for 4 Social Accounts
Sozial Connect was designed in such manner as to enable users to check content from 4 social networks (Instagram, YouTube, Twitter, Facebook) within a single interface. A Sozial Connect account is required and can be created quickly with Gmail. Also, users have to log in (securely) with the account on each of these 4 networks in order for the app to display updated content. This is only required once the app is installed.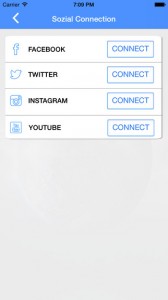 * Ability to Comment and Share from inside the App
As long as default permissions are granted, users have the ability of commenting and sharing photos/videos straight from inside the app without having to open any additional module. This feature comes in handy for those who wish to keep up with friends on various social networks, yet do not have the time to check 4 different accounts every time.
* Ability to Post Status Updates, Photos
Thanks to Sozial Connect, users can post photos and status updates seamlessly, without being restrained to having to use a separate app for 2 accounts (say Instagram and Facebook). Everything can be managed with very little effort from inside, fact which makes this app a must have. 
* YouTube Integration
Users can easily observe new videos in High Quality format, as Sozial Connect includes a new generation codec, which is able to read and decode the format used by YouTube. Even slightly older iOS devices such as iPhone 5 can benefit from this feature. 
* Entirely Free to use and Small in Size
There are no hidden costs when it comes to this app; it is entirely free to download and use! What's more, it is very small in size (less than 12MB). Thus, it can be downloaded even on a mobile data plan without much of a hassle.
* Attractive Interface
The interface of Sozial Connect resembles a lot the one used by Facebook and Instagram, being intuitive and rich in options. This one suits both advanced and beginner users alike.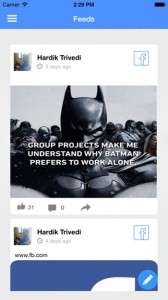 Cons:
* No Support for Pinterest (yet)
Pinterest is a rising social network, being used by over 500 million people from around the world. However, Sozial Connect has not yet added Pinterest integration. It will be great, it is possible for this feature to be added in future versions of the app. 😉
Conclusion:
Sozial Connect is a great app for users who seek to keep track of the latest content shared across social media. Facebook, Instagram, Youtube and Twitter can all be managed and accessed with ease from inside and everything comes free of charge. This app is also available for Android users at Google Play for Free!
Price: Free
Rating: 4.7/5