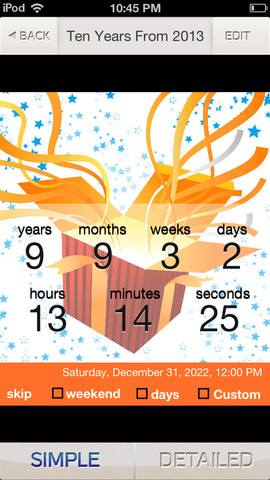 Days vary depending on the circumstances we fall under. For students, there are these we so call "The School Days", which for some is quite an appalling thing for many while simply glorious for those who live to be erudites. For people in the corporate world, there are these we call "The Working Days", which can – at most times – be daunting.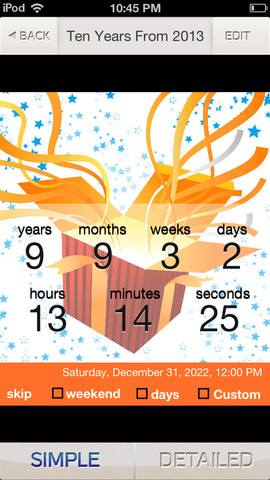 Anyway, every single day counts, and people should take it to mean that every day should be "counted." Why do the counting in mind – or the hard way – if there is an easy way around it? With the help of SkipCount, you will have a new perception of counting down the days: It's easy and always will be. 
Why is it called SkipCount?
As mentioned, there are different types of days, particularly school, work, and calendar days. When you submit a title application for your home and they tell you to come back in 90 working days, that basically means you should exclude the weekends and the holidays in your count. Like how hard can that be? Harder than thought! With SkipCount, you have the power to omit certain days in your count so as to keep you guided on when exactly to come back for that home title. So basically, it literally skips some days in the count depending on the user's preferences. 
How SkipCount Shows Data:
After setting which days to count and not, the app will allow you to view the details in a simple or detailed form. In the simple form, you will be shown the total amount of time you will have to wait with the calendar days as the reference. On the other hand, the detailed form will present the precise info you need, which excludes the days you seek to omit. The best part is that you can view the details in years, months, weeks, days, hours, minutes, or even in seconds, which is indeed a cool thing.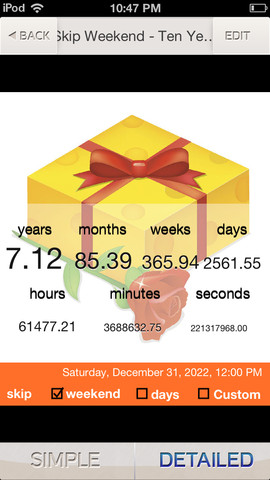 In addition to being a uniquely steadfast and right-on countdown tool, SkipCount makes a great alarm reminder, especially if you're quite the forgetful kind. Don't miss out on special or imperative events as they occur, and count down the days like never before with this iPhone app.
Price: $0.99
Rating: 4/5