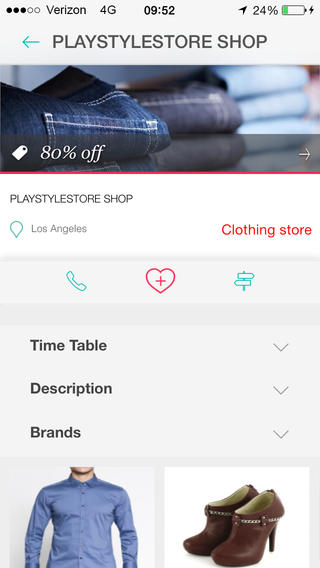 Looking for retailers who offer the best prices on your favorite brands? Are you trying to look for a shop where you can get that unique something you have set your heart on? A store locator app named Shoppaz helps users find stores, dealers and shopping destinations in the locality and in any part of the world. This app is a must-have when you hit the town for some serious shopping, as it helps you save time, trips and money by providing all the information you require, with a few quick taps.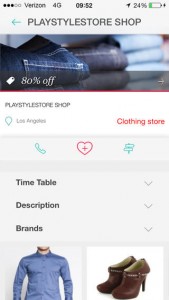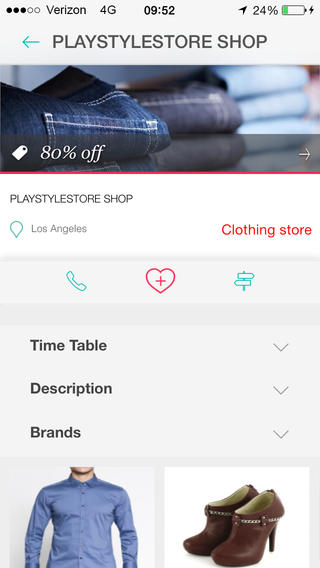 Once you install Shoppaz in your device, you can look for shops in any corner of the world. Let's say you are making a trip abroad next week, you just need to select the city you will be visiting to get a list of shops displayed on an interactive map. You can also find any info you are looking for – addresses, phone numbers, store features, hours of operation, the list of brands available, images of products, the distance of the store from your current location, and a lot more.
If you happen to use Shoppaz in a location you aren't familiar with, the app can trace your location via Google Maps and provide a list of stores relative to where you are located. The app's direction indicator is a handy tool which provides driving directions to help you find and reach your destination easily.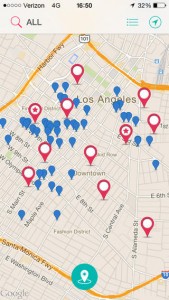 Shoppaz lets you lend a helping hand to fellow shoppers by adding new landmarks on the way to stores. You can add the shopping hangouts you frequently visit to your list of favorites. The app has been designed with a flexible search option which lets you locate stores by their category, store name, brand and keywords.
Shoppaz provides details of promos and sales offered by different retailers and lets users download discount coupons. The app's simple design and layout makes way for hassle-free browsing. I never knew that there were so many shops which sell computer accessories in my area till I used Shoppaz, and found it to be a very useful tool for a gadget person like me.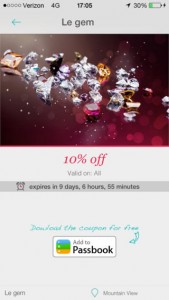 From my experience with the app, I found that certain elements need to be added to provide users with a more fulfilling shopping experience. Stores which come under a particular category can be marked with a unique color, to help users spot them easily. Developers could consider including an option where customers can submit reviews about their experiences at different stores.
To help in keeping the app's shop database updated, users could be allowed to submit details of shops which have just opened, those which have closed or moved, and those which aren't currently listed. I feel that the shop categories mentioned in the app are limited, and developers could put in additional categories based on the country, for the app to have greater use and a wider user-base.
 Shoppaz is a shopper's delight, thanks to the wide-range of shopping destinations it features.
Price: Free
Rating: 4/5