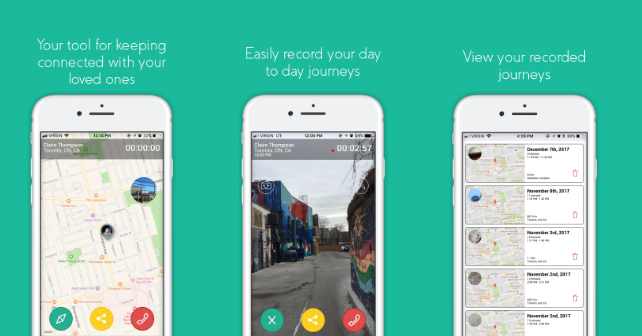 Without a doubt, your personal safety is one of your top priorities as you go about with your daily social activities, travels, and other endeavors that involve meeting the outside world head-on. Although we live in an arguably more civilized age, there will always be threats to your safety. What's good is that people can now use the advantages of technology to help improve their security anyplace and anytime.
The seam is a great example of how you and your loved ones can take your safety into your own hands. With it, you can assign Guardians (selected from your contacts) whom you would always be able to share your location with using the help of real-time audio and video from your smartphone.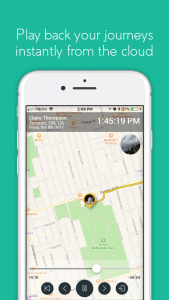 The app lets you add up to five Guardians at a time. Your exact location will be displayed in a built-in digital map from which your current position will always be pinpointed.
Take note that the app keeps a record of your location based on date and time via its own cloud storage platform, and they can be easily shared with your Guardians as well. You simply have to tap on the Share icon to do this. Next to it is a Call button, which allows you to make emergency calls without a moment wasted. However, these are only up to 24 hours for free accounts. The record can be extended to up to 3 months if you avail of SeamPlus, though.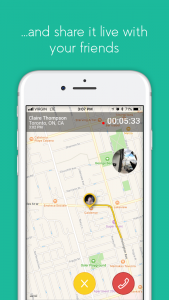 The same can be said when sharing live feeds of where you are at the moment. It's like your Guardians would be able to view what you are currently seeing, which is a huge plus, for real-time feeds are always the best-proven way to foil any kind of bad element that comes your way. You can communicate directly with them as well and record any message that you would like to store or share with your Guardians just in case you find yourself in need of help.
A seam is certainly able to deliver when it comes to ensuring your safety wherever you may be. This is made possible by the seamless way in which it is able to make its various main features complement each other; a feat that is hard to manage, especially in an app that markets itself as a threat or danger mitigation platform. It makes the user feel like there really are people whom she can rely on once her security or privacy is breached.
Price: $ Free