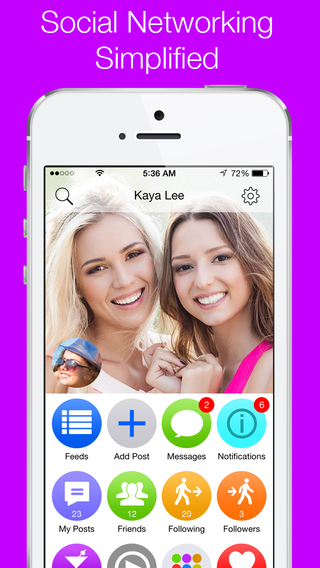 Social networking is one of the reasons why many people invest on portable devices like Apple. With all the social media platforms available, numerous users want to have a complete social media experience in one iPhone app. MEKS stands out as one of the best options today that meet these requirements.
Concept:
Developed by MEKS Tech Inc., this social network app is regarded as a multidimensional app that enables users to share, connect and get in touch with friends. It allows users to create a page, post pictures and other media files, links and text posts. It is possible for users to express themselves through their posts while gaining a number of followers.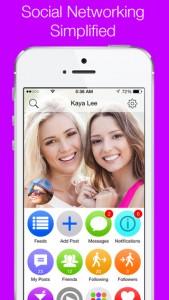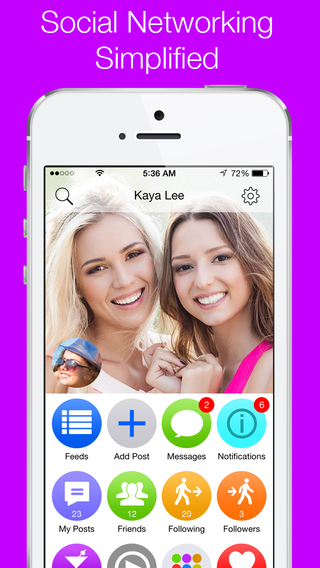 Features:
MEKS offers numerous features that allow users to build a network of followers through their entries.
• Posts various Entries – Unlike other social media platforms, MEKS allows you to post pictures, videos, text, status and links. This is a good way for you to create a network of friends and followers while connecting with them with ease. They can leave comments and like entries, which are crucial in connecting with everyone.
• Gallery Creation – MEKS app allows users to create their own photo galleries and share them with circle of friends or followers. The network allows users to create their galleries with as many photos and organize them according to their preferences. Privacy settings are also offered to help users set their galleries as private or public images.
• Event Planning Made Easy – Get everyone to join the fun by creating events and inviting people to join and plan them with others.
• Customize Notifications – Limit notifications to what you just want to see with this app.
• Create Homepage with Ease – Gone are the days of using incomprehensible homepage creation system as MEKS comes with features that let you build your homepage without problems.
Usability:
This app is very easy to use and can be used by everyone. It comes with unique features for every user type regardless of their experience in utilizing their devices.
Design:
The design is also made simpler and with minimalistic appeal that suits today's sleek portable devices. Furthermore, its designs are also made for every user of technical level.
Performance:
This iPhone social network app performs fast due to its genius architecture. It loads fast while allowing users to access features with its responsiveness. Users will be on their way posting their pictures and other entries through this app.
Overall, MEKS is a remarkable all-in-one social network app that many users want to use. It is compatible with iPhone and other Apple devices running on iOS 7.
Price: Free
Rating: 4.5/5