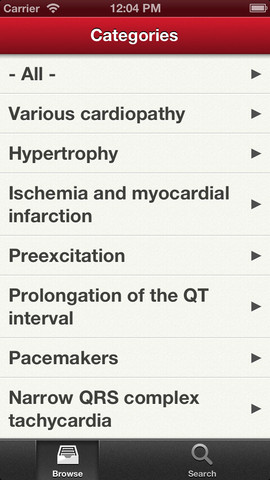 For something that was invented more than 200 years ago now, it's rather impressive that the ECG (electrocardiogram) is still the most important, as far as non-invasive tests go, system used in clinical practice today. Almost as important is the ECG Collection app. This application was designed to do nothing else but develop and improve the ECG skills of would be doctors. Although it's a practice tool, trainee doctors are not the only beneficiaries, seasoned practitioners can use it to perfect their skills as well.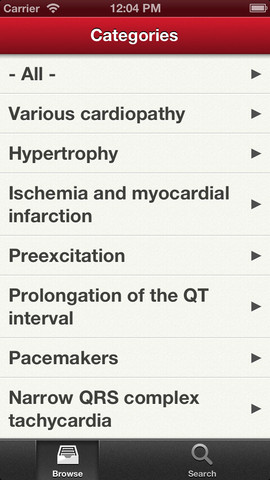 With this app, you get a presentation of electrocardiograms with descriptions, diagnoses as well as comments. These ECG's have been interpreted by four experts and covers the most important aspects.
The ECG Collection app offers:
* ECG tracings of various cardiac pathologies, conduction abnormalities and arrhythmia.
* A proposed systematic interpretation of all your tracings.
* A diagnosis and final comments are provided for each tracing.
* Focusing on the important features of each and every tracing is allowed via interactive zones.
* PDF exports of the highest quality.
* German, French and English localizations.
It is honestly a wonderful application that leaves you wishing there were much more apps like this, if you are into medicine, that is. Also the fact that it is evolutive, meaning it evolves, new ECG traces will be regularly added to the list is rather neat. The only downside with this app is that it is localized in only three languages.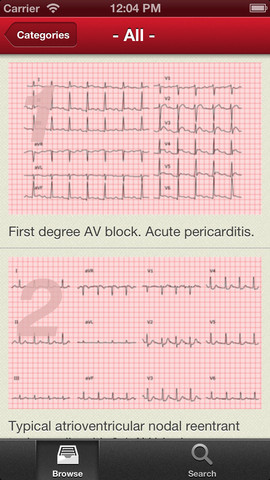 As expensive as medical school is, you now have an advantage towards gaining some much needed practice and knowledge by only paying $3.99 which is on an offer for a limited time. You can get all the practice you need and be well on your way to mastering the ECG process.
This app is requires iOS 5 or anything later than that and is compatible with iPhone 5, iPhone 4S, iPhone 4, iPhone 3GS. iPod touch (3rd, 4th and 5th generation).
Price:  $19.99 ( $3.99 for limited period )
Rating: 4/5