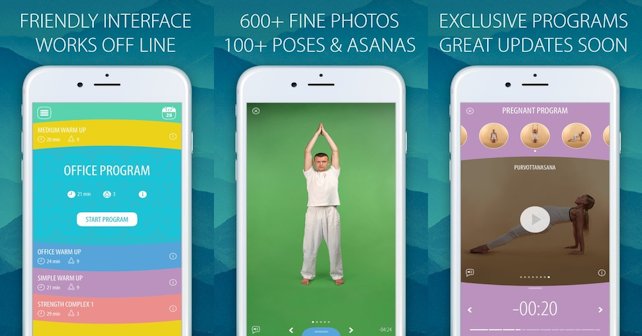 The benefits of Yoga to one's health and wellness are without question. Not only does it boost your physical well-being, but it also greatly enhances your mood and general emotional health. This is why many health professionals encourage everyone to learn about this ancient health practice and do them on a regular basis.
What's good is that you'll no longer have an excuse to not start practicing it now because HandyYoga is practically offering to assist you in incorporating yoga exercises into your daily routine. Yes, hiring a yoga trainer to guide you in real-time has its perks, but the features of HandyYoga immediately offset this. Besides, what could be better than learning yoga at entirely no cost?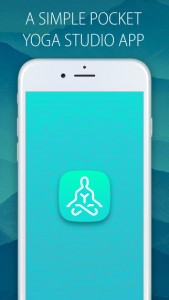 HandyYoga boasts of having more than 600 unique photos and over 100 poses and asanas to guide its users. The poses are composed of seconds-long clips of actual yoga experts performing each exercise, with accompanying narration. It is for this reason that HandyYoga can serve as a digital yoga trainer, all rolled into one free platform! Props should also be given to the developer for not including ads in this app as besides the fact that we all know how annoying they can be, it is important in yoga to maintain as much calm and concentration as possible. And, of course, this can only be achieved if all forms of distractions are absent
.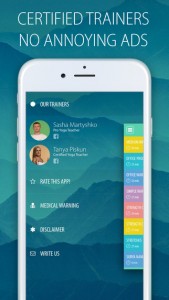 Additionally, the app will employ programs for specific people who want to practice yoga because of certain health benefits that it provide in, for example, the relief of back pain and maintaining the vigor of seniors and pregnant women. Over 12 custom programs are offered ranging from Yoga for Seniors, Jog Yoga, and Backache Relief, to name a few. The mere fact that the app has offline capability is no coincidence as yoga exercises are often best practiced in outdoor areas like parks and beaches. 
HandyYoga is similar to other yoga apps in its employment of visual and aural guides for its users. It's made different, however, by its unique, exclusive content, narration, and offline capability. Also, it's interesting to note that its developer intends to include social interaction in HandyYoga. If this would, indeed, come to fruition, this app would be one of the first of its kind to do so, and many users would undoubtedly look forward to it. Overall, this app is certainly worth getting, especially if you are still only a beginner who wants to gain a proper introduction to this highly spiritual form of physical or an adept who wants to brush-up on your knowledge of yoga positions.
Price: Free