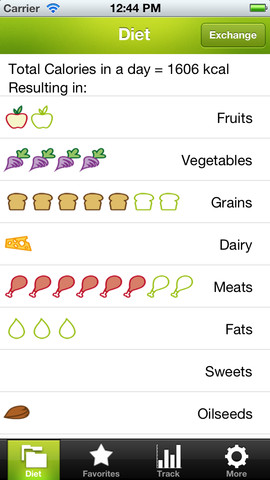 Are lumpy fats beneath your tummy, ballooning substantially, getting right into your nerves? That only means one thing: there's something wrong with your diet! It's about time you ask your iPhone what to do, what to do? Yes, with the help of NutriAid, your iPhone can become the ultimate diet buddy!
The Goal:

NutriAid is iOS app that is conceptualized to help you gain the fit and fab figure without the need to abstain from all the foods you love and eating what makes you feel like vomiting! It allows you to make the most successful leap towards achieving the kind of weight you always seek for, the way you see fit. No need to count every calorie because the app will guide you through learning the variety of food groups to know what's healthy and what's not.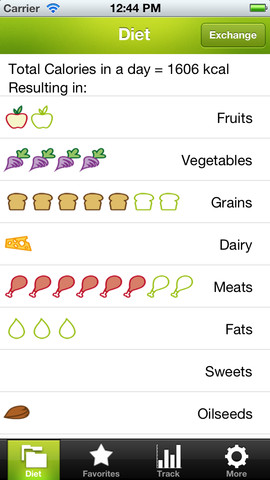 Tap Your Way to Diet Land!
A couple taps will open gates to the best places to find the best meals to eat throughout the day, perfect for your dieting needs.
* The app is buffed with a plethora of food recipes offered for quick servings at your favorite delis
* No need to wonder of the points collected in every meal
* Experience easy tracking of your weight through the Weight Graph Evolution
* Keep record of your stats through the graph for food intake
* Clear the diet board and start a new with single swipe to the side
Sumptuous Restaurants You Didn't Know Okay For Your Diet!
This may sound crazy, but yes, there are foods in the menus of Pizza Hut, Subway and more of your favorite restaurants that actually do not hurt your dieting endeavors. You'll get to know them using the app!
Make Adjustments As Your Progress!
If the first few phases of your dieting venture worked, great! Step up to the next level – reset your weight loss or gaining needs by doing the following using the app:
* Remove foods from the list and add new ones
* Know when to treat yourself with the Snack Alarm
* Replace your points
* Do refined search protocols for new foods to add on the list
* Know what's good and what's not when you're pregnant
In addition, NutriAid has a very unique and beautiful retina display that sums up an elegant looking interface. Get to share your dieting points with friends with a touch of your finger and get to diet like you never used to – fast, effective without giving up all your food cravings!
Price: $0.99
Rating: 4/5