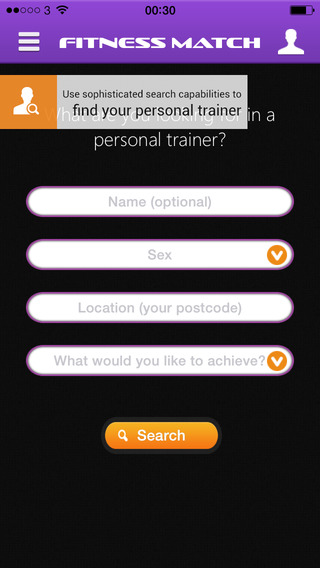 The world of fitness can be quite cruel for newcomers, since there are plenty of exercises to be learned and plenty of apparatuses to master. Furthermore, there is a clear distinction between weight lift training and aerobic activities. Fortunately, thanks to a new app called Fitness Match iPhone (and iPad) users now have the possibility to find the perfect trainer using a wide database that is updated constantly with new personalities. The app is ideal for those who are picky in terms of tuition and want to ensure a great start in the fitness world.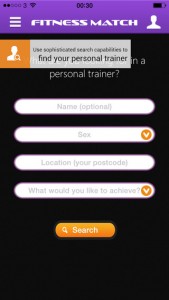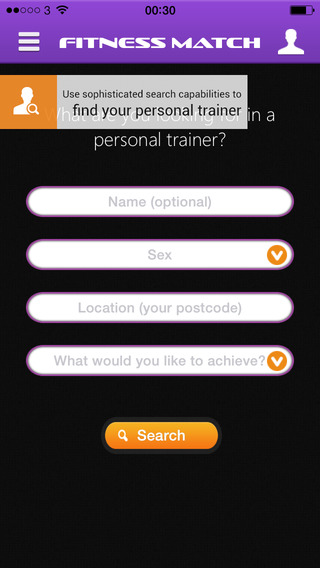 Features of the app:
– Advanced Search Capability with Filters
Fitness Match gives users the possibility of doing a refined search and using filters such as gender, location, expertise and name. As a result, users are bond to find at least one match and make lifelong contacts when it comes to instructors in the fitness niche. Obviously, non-satisfaction implies that the instructor can be quickly replaced with another one just by using the app once again.
– Clear Outlook on the Instructors
All personal trainers featured in the app come complete with their real name, their qualifications, experience and client testimonials (if available). Users can get a clear opinion thanks to these characteristics and decide whether the trainer would be suitable for educating them or not.
– Location Feature
Thanks to a sophisticated location feature, users can discover top-rated fitness instructors on a 5-mile radius of the current location. Extra filters can be applied on demand as to suit the search for a perfect trainer.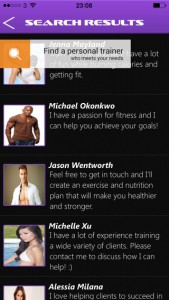 – Possibility to Contact Trainers Easily
In most cases the app will provide users with a direct manner of contacting the trainers, or by providing a phone number and email address along with the full name of the instructor.
– Multiple Health and Fitness Goals Refining
Users can pick one or more fitness goals wishing to specialize in, following to suit the perfect instructors based on these specific goals.
– Private Profile
Each user can create a private profile, which is entirely secure and visible only to selected trainers. In this profile one can upload photos and specify real name. Furthermore, a client (user) can save multiple fitness instructors for future contact and reach them directly via the app, at any time.
Conclusion
Fitness Match is a next-gen app that aims to connect regular users with their dream fitness instructor. The app makes available numerous search filters in this regard, along with the possibility to get in contact directly via the given interface.
Price: Free
Rating: 4.5/5