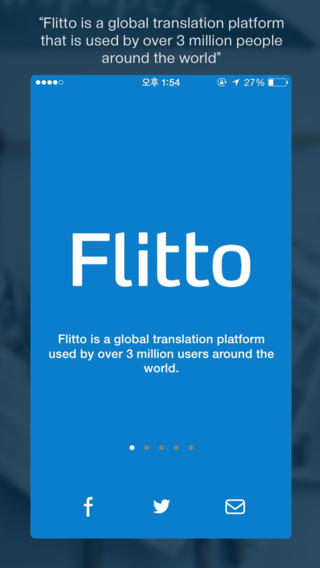 I have been in the music business for years and my job deals with getting information in as many ways as possible on pop stars, their songs, and their albums. I literally go fishing on the Internet through Facebook posts, Twitter posts, messages from fans on fan clubs, images, recordings and so on and so forth. Finding the information is quite easy but trying to understand it is where it really becomes difficult.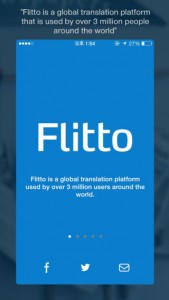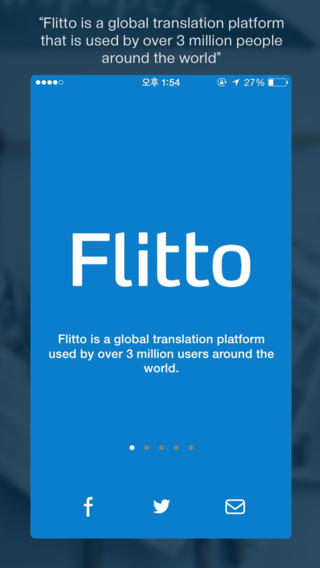 Most of the time I find myself lost when it comes to foreign languages. The languages that I get stuck with are Russian, Korean, Chinese, Japanese and a few Indian languages as well. People's messages mostly start off in English and slowly shift to their respective mother tongues. This becomes very frustrating, and I have to make up for the unknown words. My job became harder and harder as the days went by, and I needed somebody or something for assistance. I had a few Korean neighbors to help me out with Korean, but for the rest I had to run helter-skelter to get the job done. I asked my friend for an easy way out and he told me about Flitto.
Flitto is real good, and work has been very easy since I've downloaded it. The app is a translator that helps with fast and accurate translations for the 17 languages that the app supports. All I do is write, take a picture, upload an image, or record what I want to translate and the information gets translated. Cool, isn't it? Oh yes, the special feature to make note of here is that ALL translations are done by REAL PEOPLE. 🙂 The translations received on Flitto are not automated, but are submitted by Flitto's 3 million users from across the world.
Besides helping yourself with translations from others, you can also help others like you with languages that you know. Every translation you make on Flitto helps you can earn points that can be exchanged for money. You can either donate it to charity or use it to shop at the Flitto Store for gift cards, accessories, food, drinks and more!
The areas where I help people out are for translations of images and text on their favorite stars that pop up on Facebook, Twitter, and also Instagram posts. I have fun translating and helping people; it makes me feel all good inside. 🙂 Besides work, I also use the app for fun, as I love reading fan art and comic books. Happy me!
Just to let you know, the app helps with translations for the following languages and they are English, Spanish, French, Chinese (Simplified), Chinese (Traditional), Arabic, German, Russian, Portuguese, Italian, Korean, Indonesian, Vietnamese, Hindi, Thai, and Turkish.
Life has become a lot better in the world of translation, as people help me and I help them too!
Price: Free
Rating: 4/5