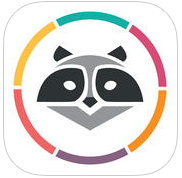 One of the life's simple fact is that everyone loves prizes. This notion is equally true for every generation and for every culture on the face of the planet. Unfortunately, because of a multitude of reasons, not everyone can get prizes all the time. Instead, people are taught to believe from an early age that prizes and gifts only come for special occasions like holidays and birthdays. Imagining a different environment, or more precisely, one where a person can receive prizes and discounts every day seems like something straight out of a dream. However, today, with an app called gameit, users can compete in trivia quizzes, enter contests and win incredible prizes each and every day!
This app was created for the Apple devices and can be downloaded from the iTunes service. The app requires an iOS 7.0 operating system or a later version, and it can be installed on an iPhone, iPad or iPod Touch. The basic concept of the app is a quiz puzzle games in which users try to remember information about a product or service, and then answer questions about it. Those who are successful can win deals and discounts while even more capable users will enter contests where they can win incredible prizes. By using a simple system that it both transparent and sustainable, the app is able to provide its users with this seemingly unbelievable offer.
The app provides a clear set of rules. First, the user needs to watch a video of a product that comes from some well-known brand. Then, they are left to answer questions about it and the most accurate and the fastest users go on to compete with another player for a complete 100% discount on a valuable item. Lower tiers of the competition guarantee discounts and deals, but as the user climbs the tier ladder, additional tiers open up until the prize can be contested between two players. This way, playing any quiz in the gameit app is very easy for all types of users.
The app provides a lot of impressive features. Each contest will stay open for players until its time runs out, allowing many users to try to win its prizes and discounts. This puzzle app also features a virtual currency. With it, users can achieve great deals and thanks to a feature of secure credit card payments, they will be able to buy anything they like. The discount feature of the app can range from 10 to 50% and gameit features products ranging from toys, home goods, tech items, trendy apparel and clothing items and other amazing stuff.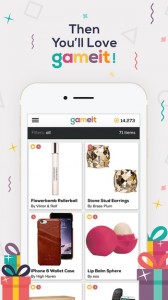 This thing which separates this app from its competitors which may offer a similar service is the fact that its mechanism of products placement and product promotion really works. With it, brands get a great chance to promote its goods and users a chance to win them. This way, everyone gets a huge benefit from using the app's features, which is the reason behind its massive popularity and why it will only become more and more popular in the future.
With gameit app, every user can have fun with a quiz whenever they like, but also win fantastic contests with discounts, deals, and prizes. This unique opportunity is something which really makes gameit a one of a kind puzzle app.
Rating: 4.1/5
Price: Free