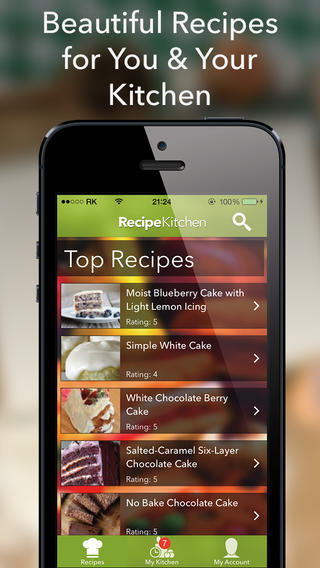 Modern technology like portable devices made it possible for everyone to communicate wirelessly. The development of mobile apps, on the other hand, allowed enthusiasts to practice their hobbies at home without problems. Culinary hobbyists or simply those looking for great, home-prepared meals will love Recipe Kitchen.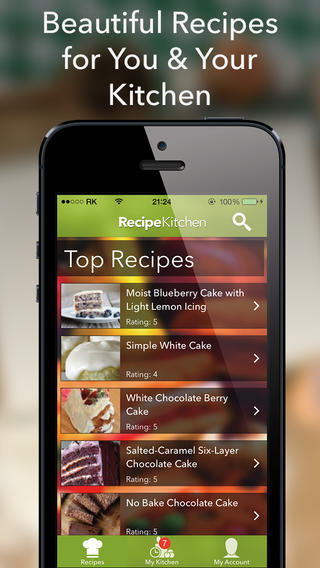 This iPhone app is a dream come true for people who love to cook. Available in more than 10 languages, this 5-star rated app is compatible with iOS 6.0 or newer versions and serves as a one-stop solution for your food preparation needs. Recipes, ingredients list and others information are all delivered through this single app accessible through your Apple device.
It highlights the following features that you will find useful, especially if you are into cooking.
Finding Recipes with Ease:
Recipe Kitchen lets you find all your needed recipes in no time. It has access to a long list of recipes across the internet. Search through various keywords and your needed food preparation guides will be available for you in no time. The good thing about these recipes is that they are the high rated shared recipes online, which guarantees you will only prepare delicious meals you and your family will love.
While searching gives you a long list of results, you will love the fact that searching is made easier using the ingredients you currently have at home. Many chef wannabes worry about finding the right recipes with limited ingredients. However, this won't be a problem with this iPhone app. Type in your ingredients kept at home and you will get a long list of meal ideas to prepare.
Keep Your Favorite Recipes Bookmarked:
If you love the outcome of the shared recipe, you can make it accessible anytime by simply bookmarking the recipe and then follow it next time. Store it all the time and make sure it will be ready in the future.
Set Your Shopping List:
Gone are the days of using pen and paper in creating your shopping list. This iPhone app lets you list and keep track of the ingredients you need to buy according to the set recipe. You will never forget the ingredients and have everything prepared once you are back home.
Share Your Favorite Recipe:
This app also works as a social media platform, which lets you share your favorite recipes with your friends. Let others enjoy what you loved in the recipe with a single tap or click on the app.
Get this app and you will never regret using it, especially if you want creative and delicious meals at home.
Price: $1.99
Rating: 4/5