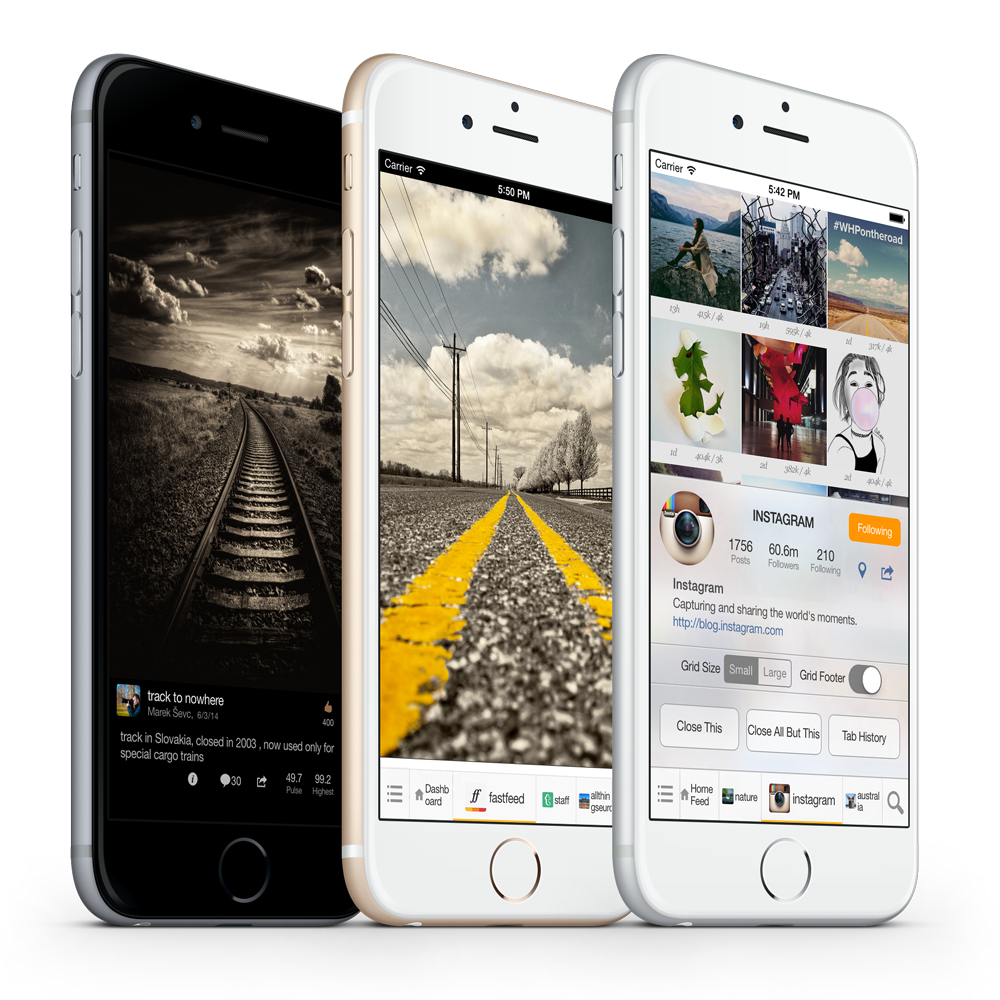 Mobile devices are great when it comes to their portability and flexibility for the end users. But, in spite of their advantages, there are several substantial drawbacks to their use when they are compared to regular desktop or laptop computers. Using software applications in multiple tabs, or the multi-tab option is definitely one of them, but now, a company called Concerto developed a way to work around this issue.
They did this with an app called FastFeed. Concerto designed their application for the Apple mobile devices, and it requires an iOS operating system version 6.0 or later. It is compatible with the iPhone, the iPad and the iPod touch. The development team optimized FastFeed especially for iPhone 5 and it can be downloaded from iTunes completely free.
The app is designed to produce the multi-tab feature for social apps. More importantly, the app design offers variations for different social networks, including 500xp, Tumblr and Instagram. With this diversification, Concerto managed to produce a very useful app for separated tasks, which makes every variation more streamlined and functional than a one app that combined all the features. With FastFeed, the usability of any social network app is substantially increased by ridding the user of the need to manage windows and speeding up their navigation. Through the removal of the Back button, a social network can be much more manageable for a user, and offer a constant flow of information.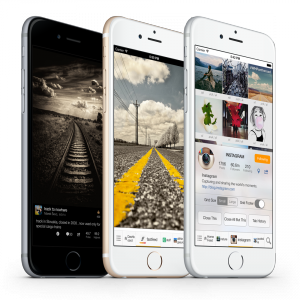 The app offers a high degree of usability by placing its bar at the bottom of the screen and enabling auto-hide option, which does not hamper the surfing process in any way. At the same time, functions that it offers are available constantly. It also caches the viewing position and the state of the layout during last use, making every social network feed accessible even in multiple user sessions.
FastFeed offers features which, besides the multi-tab navigation, include feed links that open new tabs. Others cover things like a tapping motion that opens the menu which includes "close", "close all tabs but this one" or the history of any given tab. The app supports grid layout customization, intelligent scrolling and content display that is flexible and effective, as well as support for full screen image view.
But there are also specialized functions for every social network. For 500px the app offers a filter for photo categories by their titles, searching of photos by the use of keyword or tag and local "not safe for work" (NSFW) settings. The Instagram FastFeed setting offers a way of exploring photos using a map, while the Tumblr special features include the ability to post different content (photos, quotes, links, chats, texts or videos) and possibility of posting while the mobile device is offline.
With these specific features, the FastFeed is definitely way ahead of any competitor app it terms of both usability and power of information flow. Using it ensures that everyone, especially those who use social networks like Tumblr, Instagram and 500px, can receive a substantially better and faster user experience.
Price: Free
Overall Rating for FastFeed: 4.5/5
Download the FastFeed series here!
FastFeed for Tumblr
FastFeed for Instagram
FastFeed for 500px