DIY Lifestyle Magazine is an app released by DragonfruitMedia LLC and which has the purpose of teaching users everything about different DIY (do-it-yourself) techniques. The app is currently offered alongside with a free preview in the App Store and various subscription options. The app is intended to everyone who wants to save money by resorting to DIY techniques and creating personal items instead of buying new (much more expensive ones). Here are some features of this magazine.
Features:
* Various Categories
Users can get delight from the various categories included in this magazine app, including DIY Home Décor, DIY Food (includes unique recipes), DIY Fashion, DIY Home Improvement, DIY Crafts and more. Thus, users can choose a certain category based on interest and browse the different topics available inside.
* Proper Formatting
The app comes in the form of a real magazine, users being able to flip the pages and zoom on content as required. Thus, reading content becomes significantly easier and a pleasant experience regardless of the device used.
* Lots of Pictures to Discover
The app comes with plenty of pictures which accompany every article, hence the reason why it is easy for users to apply the techniques taught inside. Home improvement, food, home décor and many other categories are accompanied by suggestive pictures which simply lure owners into trying them out.
* Various Subscription Options, Bonuses
Asides from the initial free preview of the app, users can obtain a free month of the magazine by purchasing a subscription for at least one month ($2.99). However, users can also opt for an annual subscription which is cheaper ($19.99) or buy the past issues of the magazine.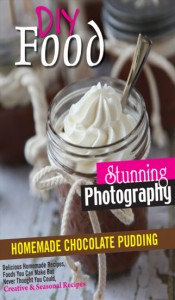 * Free Gift with Annual Subscription
Those who resort to an annual subscription and live in US or Canada will receive a free gift in the form of a 18 piece tri lobe precision knife, which has a retail value of $14.99. This gift will be delivered free of charge via postal mail.
Design and Usability:
DIY Lifestyle Magazine benefits from a very pleasant visual design, being highly similar to the one of real paper magazines. Content scrolling and zoom-in can be done effortlessly, all while many categories are included inside and easy to browse.
Functionality:
The app is compatible with all iPhones and iPads running iOS 6.1 or later. It is relatively small in dimension so downloading shouldn't pose any issue. Furthermore, the app (magazine) is available in over 20 different languages including Dutch, French, German, Greek, Romanian, Russian and more. Changing the language can be performed easily from the main menu.
Summary:
DIY Lifestyle Magazine is an app worth trying, especially considering that it comes complete with many features, bonuses and a high-quality format. A free preview can be downloaded from App Store.
Price: Free
Rating: 4/5