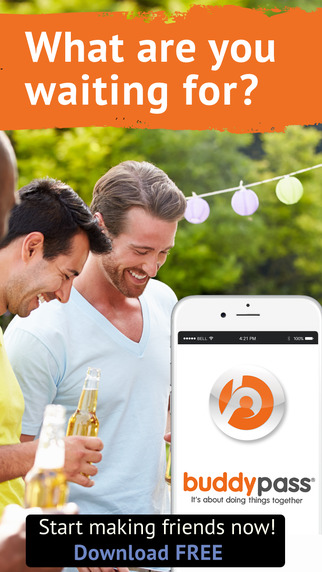 Buddypass is a relatively new app for iOS which is designed as to allow users to chat with new people, make new friends and even create a meetup plan. It is an ideal app for socialization, providing key characteristics such as distance between users (in Kms), groups based on interests (chat, coffee, sports, trips, etc.) and many other features which are to be discovered inside. The app is very easy to use and fairly small in size, so everyone can use it regardless of the iOS device. 
Here are some key features of Buddypass:
– Groups based on Interests
Not everyone shares the same interests and Buddypass developers know that. With the aid of this app users can get in touch with other people based on a common interest, be it drinking coffee, watching movies or reading the latest technological news. Logging in the app is very easy and can be done with the aid of a Facebook profile. Once this is achieved, every user has to select most important interests and then is ready to meet new people nearby which share the same ones. It's also to be mentioned that new friends can be invited via Facebook or from contact list.
– New People Nearby
A great thing about Buddypass is that shows exactly the distance between users. For instance, if you live in Illinois and your chat partner is based in Detroit, then the app will show a distance of 455Kms. However, with the aid of this app you can also discover nearby people, situated within only few kms away from you. Buddypass is already expanding on a worldwide level, yet you have a chance to meet more people if you live in US.
– Customize Preferences Anytime
If at anytime you feel that coffee is not your hobby anymore (for example) and you would like to be excluded from the list of coffee drinkers, then you can do that quite easily from within the Settings menu. You can also add new groups of interests based on your actual preferences.
– Read New Profiles; give a "Yes" or a "Maybe"
With the aid of Buddypass you can always discover new profiles. Maybe some of them will actually represent your new friends or even a possible lover. Buddypass makes all these possible. On each profile, after reading it, you can give a "Yes" or a "Maybe" if you are interested in chatting with the person, or you can simply scroll on if you would like to see more profiles. It is possible to discover plenty of new people with the help of Buddypass and even organize some hangouts as to kick boredom away.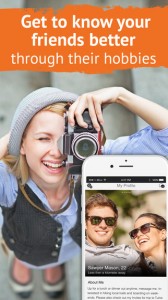 Conclusion
All in all, Buddypass is an app, which is worth a try. If you enjoy socializing and meeting new people, then this is the app for you. You can also download it for free from the Google Play Store 😉 
Price: Free
Rating: 4.5/5