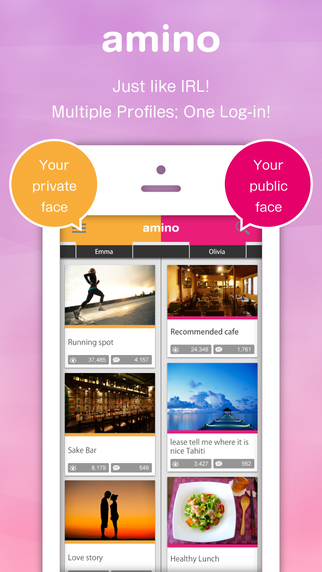 Creating a new and interesting social network that can draw users is anything but an easy task. But, it appears that the development team from the FutureScope Company managed to pull this off and make a social networking app that can be an equal rival to all current giants from the same field. Their app is called Amino and it is a breath of fresh air in the world of social media.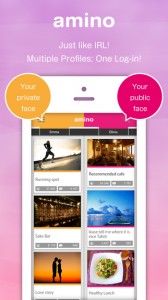 The app was created for the Apple devices, so it can be found on iTunes. The same requires an iOS 7.0 or a later version while it can work on the iPhone, the iPad and the iPod touch. The basic concept of the app presents to its users a mobile-based social network that can be used for finding like-minded people in every imaginable area of life and connecting with them. While many other portals and their mobile apps do something similar, Amino's development team really produced and effort to streamline the notion of a social networking app. The same process resulted in a fantastic mix of simplicity and usability, but also a package full of rich and diverse features.
The app's features include the ability of users to keep their privacy setting exactly as they like by making so-called "palettes". The same are used as profiles, which cover only a certain circle of friends or any other contacts. By changing their pallets with a single swipe, users can determine what they want to see and with whom they want to interact. At the same time, the app can support multiple accounts from a single login, so a single user can create up to three distinct pallets. The app features a clear system of notification settings, so no one will be annoyed because their iPhone is being bombarded with unwanted content.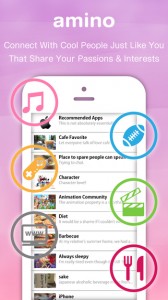 When it comes to communication features, this social network app really shines. With it, users can make their own discussion communities, but also manage them as public or private, along with all access control they like. Using these, people can discuss on Amino anything they like, in whichever format they prefer, from one-on-one messages to public communities that can include thousands of members. Of course, unlike many other social networks, this app will not hamper anyone's creativity by imposing restrictions on the number of characters or type of content that can be uploaded. Instead, Amino users can upload text, links, photos, images, videos, and anything else they might like.
Aside from all of these benefits, it is the app's visual identity that really separates it from any competitors. Unlike other complicated social network apps, Amino uses a simple color combination, based mostly on white tones, where all content is both clearly presented and easy to enjoy. This combination of elegance and full richness of feature is something that no other social network app currently owns. 
Amino is an easily usable social networking app that will allow anyone's iPhone to become a connectivity hub of their friends, family, and neighbors, but also complete strangers all across Canada and the US. Because of this, the same app is not just an enhancer of the regular social network experience, but a way to get even more from this form of communication.
Price: Free
Rating: 4/5