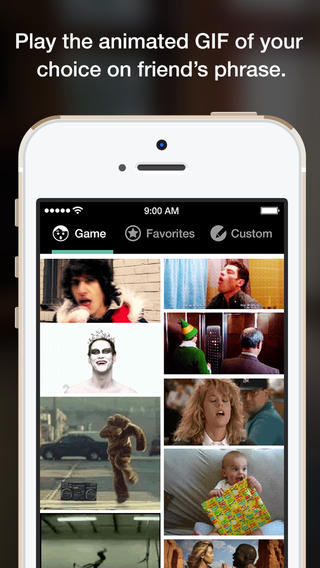 YIX is a newly-released iPhone title which promises to bring utmost fun to the users. And in most part it manages to. The app concept is entirely new, users being required to match a funny GIF with the phrase that selected by their friends. So if, for example, one chooses the phrase "The Sky is falling because of" his friends can select the picture of a meteor or a guy who just robbed the bank in a bear costume. The game is extremely addicting and fun, especially when played against multiple friends at once. With this in mind, here are the key features of this app: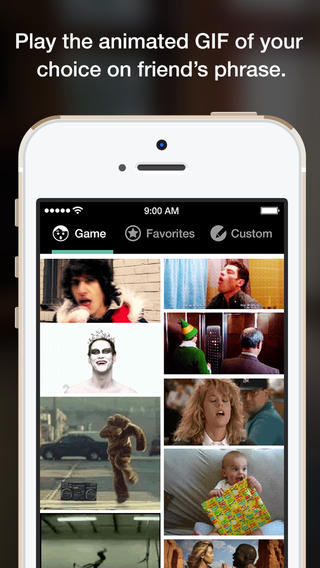 * A New Type Of Gameplay
YIX is based on the gameplay style of "Cards Against Humanity", but it features animated gifs instead of the classic pictures. Furthermore, the game boasts the social aspect so anyone can play against friends from Twitter, Facebook and more as long as they have an iPhone. The concept is very simple: invite at least 2 friends, start a game with 3 (customized or not) phrases and challenge your friends. They will be given 10 GIFs for the purpose of responding to your phrase. Once the game ends, you will choose the best one and the winner becomes the judge. After all players in-line have been judges at least once, final winner will be chosen.
* Play Multiple Games At Once
One does not have to wait for hours until friends reply because a new game can always be started with other players. This way the fun will never end as long as there are still players online. All it needs to be done is to challenge a friend who has an iPhone or send the invitation publicly on your Facebook and Twitter profile and other people will immediately come. This way fun will never end and players can always be entertained regardless of location.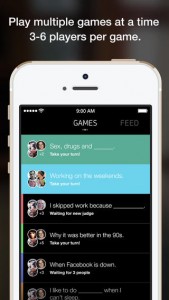 * Some Unique ilarious GIFs Available Inside
The GIF images found inside YIX are gathered from various corners of the internet and chances are high that very few people know about them. Furthermore, they are selected according to the topic/phrase chosen, so fun is guaranteed each and every time. Imagine saying something like "Why evolution is slowing down" and receiving an image from your friend featuring a woman who does vocalizes in a hospital. One can also create customized phrases which means fun possibilities become endless.
Summary
All in all, YIX will certainly manage to impress people who are looking to have a bit of fun with their friends. The game concept is quite new and the social features certainly manage to add to the fun of this app. However, usability can still be improved in future versions, especially as the game is currently only available for iPhone.
Price: Free 
Ratings: 4.5/5