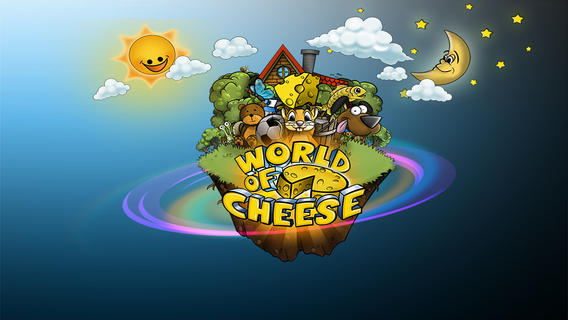 If you want to engage in hours of puzzle-solving fun, don't go anywhere because World of Cheese HD is an iPhone app that offers just that. Meet Mr. Mousey, and feed him until he is satisfied, or else, you won't be promoted to the next level. You have no option here, but to feed Mr. Mousey (originally Hay) with cheese, hence the name World of Cheese HD.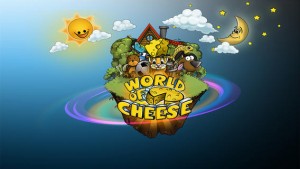 In this world of cheese and puzzles, there are plenty of challenges you'll come across. Some puzzles are easy to solve, while others require a great deal of thinking. Again, think before you get to tap the screen of your iPhone–the fewer you tap the screen, the better you'll perform.
The good news is, this game is offered for free, and offers up to 10 different levels of fun to explore. After you complete the 10 levels and you like what you've played, you have the option of purchasing 35 more at a cost of $1.99 only. Users can play in 7 different locations to find cheese for Mr. Mousey. Remarkably, this puzzles require users to learn something about continents, garbage separation, scrambling eggs and many more. In other words, this game gives you an opportunity to learn without even knowing it.
Be Smart:
You'll quickly notice that finding the yellow titbit is not an easy task. It needs the right mix of your puzzle-solving skills and the ability to think in various ways. You must think soberly before executing each tap–remember the fewer the taps, the higher your chances of success.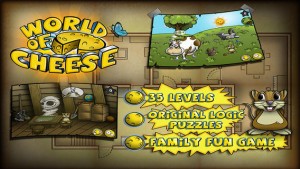 Features:
Catchy Music:
Of course you wouldn't want to play such an amazing iOS game without some catchy tunes on the background. Enjoy the music as you execute the moves, but remember to think critically first.
Logic Puzzle Game:
World of Cheese HD will engage your brain and make you the sharpest man on earth. Think logically and tap the screen while feeding Mr. Mousey.
House Full of Adventure:
Everybody loves some adventure. Explore the different levels and visual appeal of this HD game. The adventure gets better as you get rewarded.
User-Interface:
Forget about those complex controls you find in other games. Just tap and be on the move.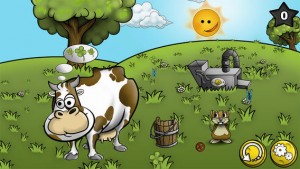 Cute Cartoon Graphics:
World of Cheese HD is appropriate for children too. They love cartoons, and adults do as well. But what distinguishes a 5 star cartoon game from a 2 or 3 star is the kind of graphics it has. Feel free to enjoy the cute graphics coupled with great HD quality.
Verdict:
It's a family fun game that can keep you busy with countless hours of play. It provides a great way to pass time when you aren't too busy. However, be warned because it can turn out to be an addictive game as well. But that shouldn't bother you a lot because you are not wasting time doing nothing, rather, you are spending some time giving your brain some exercise.
Price: Free
Rating: 4/5