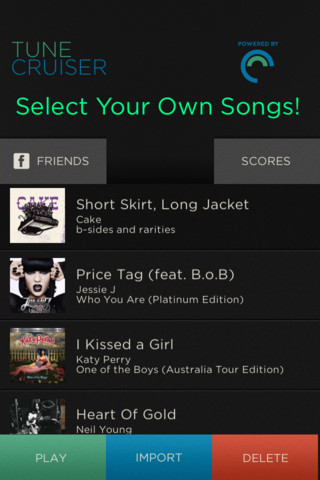 You listen to a variety of songs that come under different genres. But can you clearly understand the notes? Is it possible to play a game by discovering the underlying beat of your favorite song? The answer is yes if you install an app named 'Tune Cruiser'. This app puts your music abilities to the test and lets you enjoy your favorite songs, in the form of a game.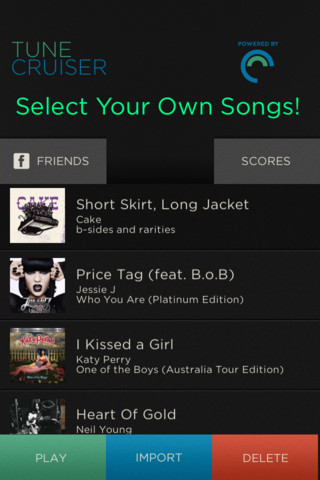 Tune Cruiser is a game app that allows you to import songs and play games while you listen to them. You just need to find the beat and tap on your phone's screen along with the rhythm to increase your score. There is so much more fun to your favorite songs than you could have ever imagined.
Once you install the app, you can import songs from your mobile library or computer.. You can view the list of songs that you have stored in the app. Select the song that you want to listen to and follow the rhythm to play the game. All you need to do is tap and hit the balls that fall along the chain. The number of balls you hit and miss is recorded. As you hit the balls you can view the comments for each hit like 'Perfect', 'Great' and 'Good'. You can view your total score at the top left hand corner. You can pause and resume the game conveniently.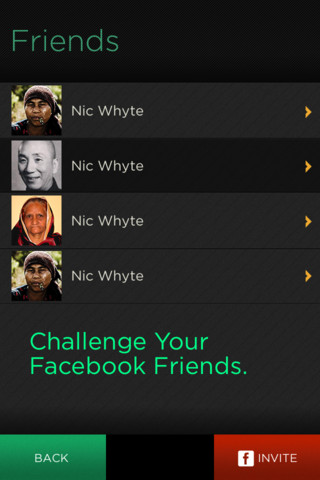 Tune Cruiser displays your scores as a list under six categories: Score, Longest Chain, Perfect, Great, Good and Missed. You can post your scores in Facebook and challenge your friends by asking them to beat your scores. The app makes use of the Echonest API to determine the underlying rhythm of the songs you import.
The interface of the app is well-deigned, helping first-time users handle it easily. The colorful graphics included in the app make it more attractive. To experienced the joy of playing the game to the fullest, you need to make use of your headphones. I feel that a few more levels could be added to the game to make it more interesting. Tune Cruiser is a creative game that lets you rediscover music  in a new and different way.
Tune Cruiser is a free app that requires iOS 5.1 or later versions.
Price: Free
Rating: 4/5