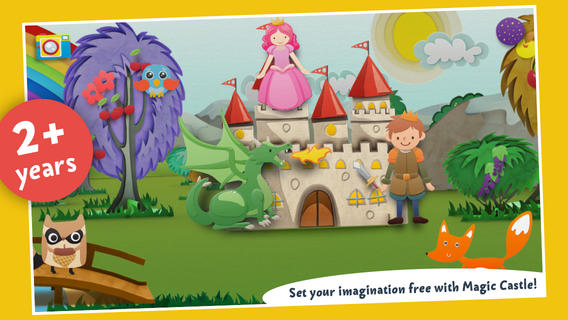 Apple has created millions of apps to date. Many are made for those in need to remove their boredom, or for business use. While there are apps for adults, there are also apps suitable for children, too. Technology has created a new side in children: their creativity and imagination can fly with the use of interactive apps just for children. There are thousands of apps that boast its creative effect on kids, but there are only a few from the bunch that actually show promise. Tricky Stories: Magic Castle is one of those apps.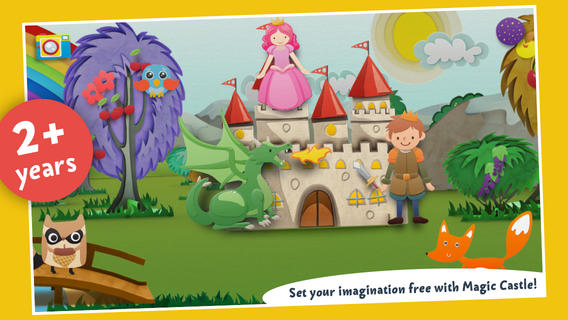 With Tricky Stories: Magic Castle, children can now let their imagination go wild and create their own stories. A digital sticker book designed to develop a child's creative side, children can now create their own stories and build their imagination with technology. It takes digital play to a whole new level by encouraging creativity and powering the minds of children, making it a number one app on parents' lists.
The app starts in a fairytale land called the Magic Castle, a forest where your child can interact with the trees and animals. Stickers are available at the side of the page so your child can pull them off and put them where they please. And this is where the magic and creativity in your child begins to grow.
Unlike any ordinary store bought sticker book, this app is able to fully release a child's imagination with the use of animation and sounds. There is a lot of interaction, with tappable objects and the ability to shake your Apple device to let fruits and flowers fall out of trees. You'll also be able to take photos of scenes your child created to save it for your child.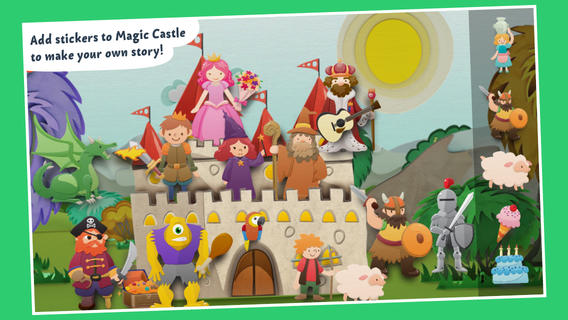 Whether they'd like to slay the dragon or have the prince fall in love with the princess, the stories are endless. Children can make their stories come alive and have their own little world of fun.
More than dozens of parents recommend and compliment the app for what it's done for their child. Children are able to explore new worlds and enhance their imagination by making scenes and stories as they play with princesses and dragons.
This app is recommended for children two years old and above, although you should be careful if your child loves to shake your device. The app is compatible for iPad, iPhone and iTouch with iOS 6.0 or later. You can purchase it on iTunes or the App Store for $1.99/£1.49.
Price: $1.99
Rating: 4/5