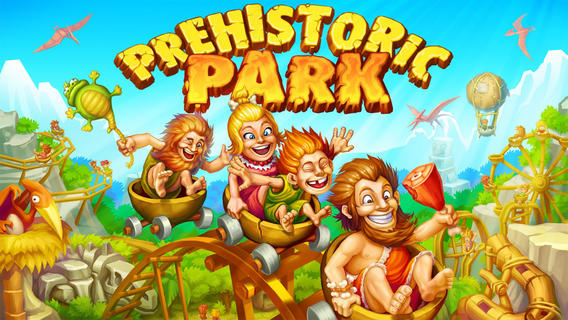 Now you have the chance to build an incredible prehistoric theme site that will become the ultimate amusement park for visitors. Discover the crazy world of prehistoric sites, attraction sites and roller coaster rides. In other words, your mission is to turn the boring life of a caveman into an amazing lifestyle that never ends.
Things to Note:
This amazing app for iPhone syncs well with iPhone 4s, iPad 2, iPod touch 5, iPad mini and above. Prepare for some fun with the caveman when you have any of the iOS gadgets mentioned above.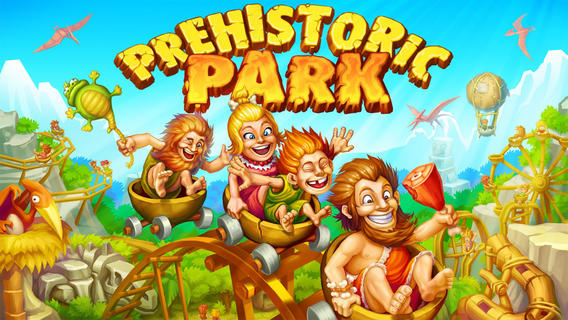 You won't believe the number of options available for you to explore. Take advantage of the merry-go-rounds, giant wooden swings, trampolines, stone slides, water rapids, extreme roller coaster, and spruce up your rides with huge dinosaurs .
Options You Have:
This iPhone app requires your creativity. Decorate the amazing theme parks with unique flowers, exotic vegetation, stone temples and giant wooden swings. This is a free theme park simulator that mimics the stone age.
You can also build drinking fountains, snack bars, balloon strands, as well as restrooms around the park to meet your clients' needs. Again, it's about your creativity that counts here.
This prehistoric park builder also lets you build recreational areas such as cozy benches and rest areas for all visitors of the park to feel comfortable.
Then, there's an option to show off your culinary skills too. Prepare the best ice cream ever, or cook for your guest some nice kebab. Serve them with a cool fruit cocktail they'll remember for the rest of their lives. If you love using inventory to experiment your culinary skills, then this is the best app you'll ever have on your iOS device.
You can also hire workers to assist you run the park effortlessly. This is a huge park with many things to take care of. You can't manage the park yourself unless you enlisted the assistance of other people to help you take care of the park and keep the visitors entertained.
And finally, you can compete with friends and share your scores to see who built the best amusement park. It's very interesting especially when you are competing with friends.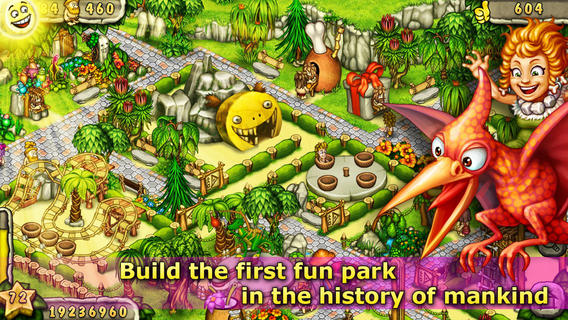 Summary of Features:
The app lets you design path structures within the park that optimize on space and mobility. Keeping your customers happy is very simple. Just offer them rides, ease access to food and water, and help them navigate the park easily. And of course you must also give them a rest room where they can relax after all the hassle and bustle.
Conclusion:
This iPhone game is great for people of all ages. Enjoy limitless hours of fun the prehistoric way. It's an app worth downloading and installing on your iOS device.
Price: Free
Rating: 4/5