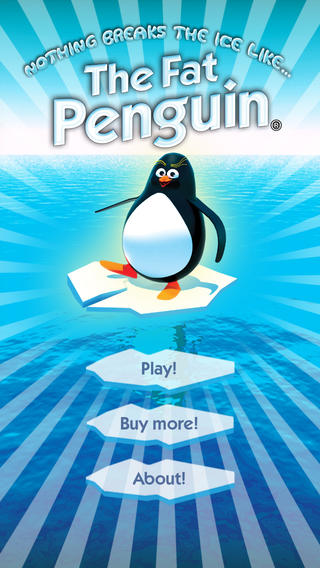 If you lazy and boring times were ice, then what should you do? The answer is simple: break it! When you have your iPhone with you, there's never really a boring moment if you just know how to tap it up for the coolest apps around. And for a change, if you want something that does not limit the game just to yourself, perhaps The Fat Penguin would be the right pick.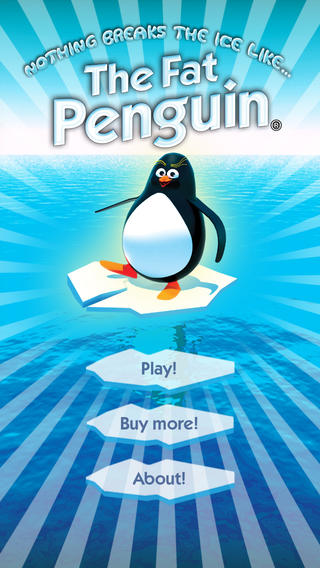 Introducing The Ultimately Fat and Fun Penguin:
The Fat Penguin is a new game contrived by MAAL Games, Inc. Unlike the convential gaming app, this one goes for a distinct type of humor. It's definitely a great way to break the ice for many reasons. However, just be warned to not play this app with your Mom (well, that is if she's someone stuck from the culture of the 80's). Nevertheless, this app is a pleasurable means to discover things that you would never have figured out for yourself.
How Does the Game Go?
The Fat Penguin is purely filled with humor. Add to that the fact that the mechanics of the game is very simple. So here's whatcha gotta do…
* Roll the dice and see what question it would show
* Relay the questions to other Fat Penguin players and get to know their answers
* Simply be amazed by the answers or laugh about them!
Note: Explicit and sexually inclined content cannot be avoided from time to. So beware! On another note, don't be a buzz kill and just go with the flow.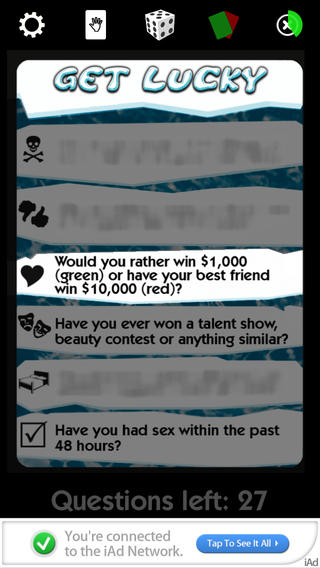 Get the Game While it's HotFor an ice breaker app, this one's still smokin' hot. You should come and get it while it's free and get to enjoy asking several questions that you would find profoundly hysterical. Also, with the current version 1.03, you should have no issues dwelling with the online community since all the fixes have been applied.
Feed that Fat Penguin with Loads of Questions to AskWhile the free download is tied in with 5 cards for 30 questions, you can expand your database to over 300 questions with 45. All you have to do is go to the in-app store and purchase the questions at a very affordable price. Perhaps a rate that would not match app to the endless laughters you are sure to have.
The Fat Penguin iPhone app also comes with the drinking version just in case you find yourself wanting to quench for a good dose of humor. Download the app now and say bye-bye to lazy old siesta afternoons.
Price: Free
Rating: 4/5