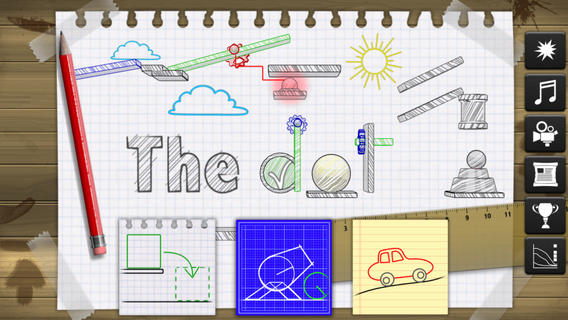 The puzzle games segment for iOS rejoices from a wide variety of titles, but that doesn't mean all of them are successful. Some of them, however, manage to really impress players through clever graphics and a smooth gameplay. Same applies in this case, where "The Dot" manages to redefine the notion of motion-driven game. Built entirely in Doodle style, the app takes players through a variety of enticing levels, each of them filled with new challenges to overcome. However, before downloading "The Dot" you might want to know whether it's worthy or not. Next, the Pros and Cons of this game: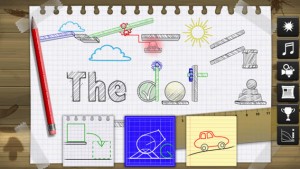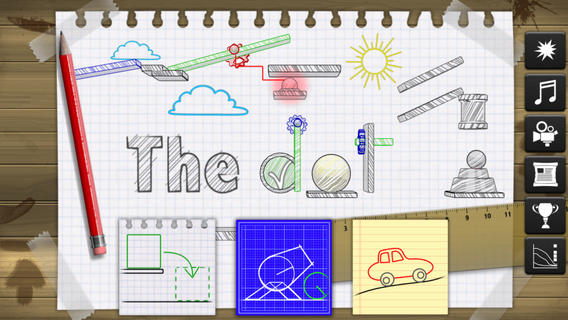 Pros:
A Multitude of Levels to Complete:
The Dot is definitely built with a sense of addictiveness in mind, as levels tend to get progressively harder the more you advance. While first few levels can be considered more as an introduction rather than a real challenge, the entire situation becomes more complicated after level 5. Traps become significantly more frequent, while shortcuts and "cheats" are to be found increasingly rare. One will also stumble across different windows and blocks which need to be blocked in a certain order; otherwise, the level cannot be completed successfully. Overall, the game provides almost 100 challenging levels that will test your attention to the maximum.
Polished Controls and an Amazing Interface:
It's very easy to learn the controls of "The Dot". Basically, all that one needs to do is tilt the device in order to move the ball around and touch the screen for the jump feature. However, as you advance through the game things become a lot more interesting. Your ball gains the ability to connect to certain cars, helicopters or lasers (all hand-drawn), which will subsequently enable you to finish the challenging tasks. Once you complete a hard level, you can immediately share the picture via Twitter or Facebook. The app certainly has a 3D feel to it, fact which probably owes mostly to the intuitive controls and smooth graphics.
Compatible with all iOS Devices:
Regardless of whether you own an iPad, iPhone or iPod Touch, compatibility with "The Dot" is not going to be a problem. Being optimized for the latest device models, the only requirement of the game is to be run on iOS 6.0 or later. With this in mind, once the game is installed one can immediately proceed to playing and then compare his/her results with friends via social networks. The game benefits from regular updates which can casually introduce new levels, bonuses and challenges.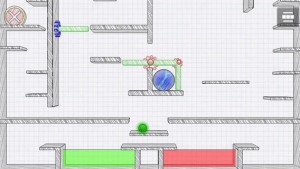 Cons:
Even though The Dot's graphics are extremely well thought and design, they might simply not appeal to one looking for modernism and computer-driven gameplay. This app relies heavily on the Doodle (hand-drawn) architecture, benefiting from a very intelligent reward system along the way. However, it will certainly appeal more to those looking for slightly retro graphics.
Conclusion:
The Dot is certainly a game that is worth a try, especially for the fans of puzzle and arcade games. It provides a wide range of challenging levels and various bonuses and rewards along the way. The game can be downloaded from App Store for $0.99.
Price: $0.99
Rating: 4.5/5