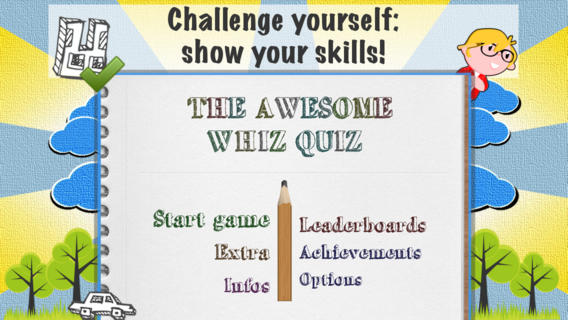 The awesome Whiz Quiz iPhone app is fantastic, and funny as well. The stunningly gorgeous content of the whiz quiz app is rich in graphics and music. It's a very addictive game that will stimulate your grey matter, and it lets you show off to your friends and tell them how clever you are. With this iPhone app, you can demonstrate your cleverness through various challenging missions.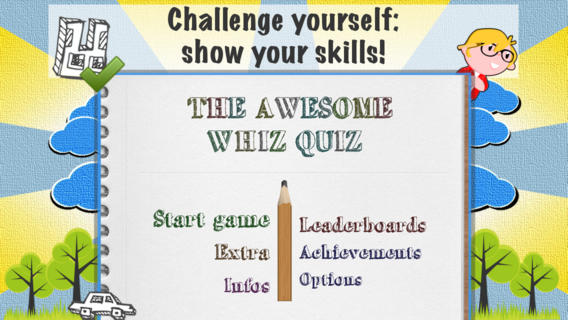 Thanks to the brains behind The awesome Whiz Quiz iPhone app. You get access to numerous tests, includes over 300 questions, with two very special tests you must take. These are the impossible test and the multilingual test. Each test is unique in its own right, and there's just enough for you to explore in every type of whiz you engage in.
Besides the questions you must tackle, your ears and eyes will be surrounded by a host of amazing graphics as well as soundtracks that make the overall experience something to marvel about.
Unlike other apps out there, The awesome Whiz Quiz app for iPhone presents you with a vast array of opportunities so that you don't get bored. It has numerous game modes to ensure that users get the most out of the app. What's more, every test you pass doesn't end with the word "passed", rather, there are many more achievements to attain. In fact, there are 60 plus achievements here. If you are patient enough, you'll unlock all the levels and think you've exhausted everything.
That's when you discover that many surprises are still waiting for you. The secret is, every test you take puts you in front of a challenge. The word "passed" doesn't mean that you are through with each step, it's just a way in which you earn points and answers that you'll need to unlock the subsequent whiz challenges ahead of you. What you'll need is good memory in order for you to succeed here. So you better train your reflexes to memorize what you see.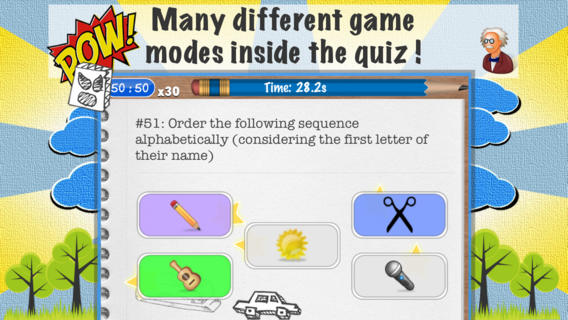 Again, you can share your achievements on facebook so that your friends can see how talented you are. It's part of the fun when you share your scores with friends anyway. This app simply lets you compete with other talented individuals like you and compare your scores, it doesn't get any better than that.
Here's a summary of what you should expect with this game:
* Amazing graphics with support for Retina display
* Over 320 questions for you to answer and unlock the whiz nature in you
* The two most important tests: The impossible test and the multilingual test
* Over 60 achievements to increase your pleasure
* The Game Center is equipped with 7 leaderboards
* Use the "Break" mode to increase your scores
* Share your scores with friends on facebook
That said, you don't need any additional information about this game. It's worth your money, put your whiz nature into action now.
Price: Free
Rating: 4/5