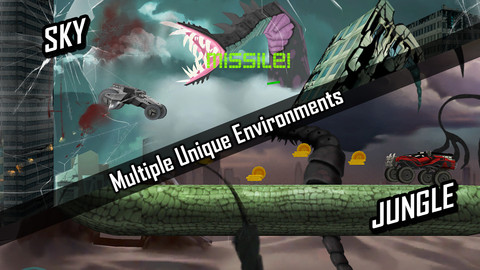 Costing a mere $0.99, this is the game you have been waiting for. This game is fun and is made for anyone. Gamers of all ages will love the awesome graphics, glitch free, smooth, and challenge of this game. The humans are fighting the last good fight and they plan to win out over the power plants. Nonetheless, this game is not boring. You will easily become addicted like many other gamers.
You will love the race you will take on against the lack of time you have to win out in this game. The path options are endless and challenging. You will be tested! How good of a driver are you? You will quickly discover the answer in this fast-paced adventure. Finally, you will take on flesh chewing monster and for the hard fighters, you will come out victorious. Your fate in this battle is all in your hands.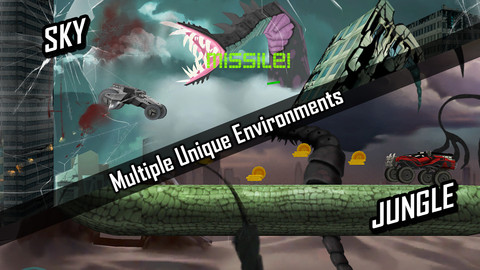 This game has awesome features that gamers are raving about to include:
* Unmatched, gorgeous graphics and game play that will keep you on your toes
* Racing in 3D and several vehicle options on over 60 different tracks.
* Ability to maneuver your vehicle to avoid traps Perform side wheelies to avoid obstacles and traps!
* State of the art stunts and flipping features
* Take on the monster in the desert, ice, sky or jungle
* Take out flesh eating plants with numerous weapon options
* Achieve victory with a single player
* Beat challenges and gain access to different tracks
* Perform well and you will be the gamer to beat all around the world
* This app is ready, no down time and lighting speed restarts
* Let the world know where you're from: customize your vehicle and upgrade to show your country's flag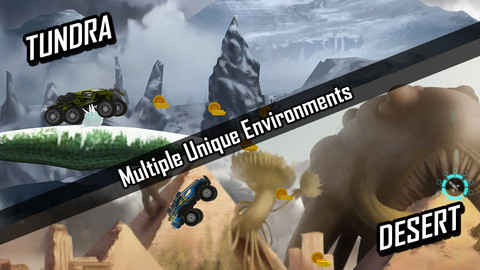 Pros:
* The graphics are top notch!
* I love the many different battle grounds.
* The stunt features are amazing
Cons:
* I need a little more challenge.
* Free apps are always better.
Price: $0.99
Rating: 4/5