The best mobile game is one that has extensive reach, constant usage, challenges one's mental prowess, titillates the senses, and eats up free time excitingly. Some will declare that the description pretty much sums up the Super Japanese Crosswords games. Considering the positive touts the games has been attracting ever since its release in February 28th 2015. The game can be played on mobile systems like iPhones and iPad. What exactly ticks the clock of this game, what was Nikolay Smorgun thinking when he was crafting this Japanese puzzle? Find out more in this Super Japanese Crosswords review.
About Japanese Crosswords
The game is a puzzle having very simple regulations but tasking decision making processes. It is very different from other crosswords games around. Unlike regular games of this kind that are encrypted in words, the Super Japanese Crosswords are image encrypted. The images are made up of very calming colors that creates the feeling of relaxation. After a hard days job, most peoples' wish is to come home and just seat back and relax. For players seeking relaxation and excitement, the game has it in full stimulating dosages.
Features
Basically, the Japanese Crosswords are composed of soothing 3D graphics. While playing the game, there is a zoom feature on the side of the screen that enables the enlargement and reduction of images. It has a perspective view, and can be played to over 30 levels. Importantly, it is free. It can be downloaded easily into any system or mobile phones.
Working of the App/Background Info
The game belongs to the genre of Japanese games called the Nonograms or Griddlers. The pictures are created in likeness to puzzles and also the numbers are a kind of isolated tomography. It helps to calculate the number of unbroken square lines that are filled and could be found in 3 full squares accordingly. In between these full squares, blanks are seen littered in consecutive groups. Usually, the puzzle comes in black and white. But in some cases it can appear in colors and when this happens, the numbers of clues also appear the same to display the colors of the squares.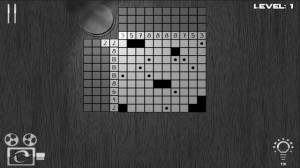 Pros
The app is free

It is educative therefore capable of impacting knowledge

It can be played by people of all ages, size, colors, culture, etc

It is very enjoyable and exciting; a perfect time killer any day

Easy to manipulate because detailed information is provided

It helps one to relax

Interesting interface and colorful images
Verdict:
The Super Japan Crosswords game is a new game that was released for the singular purpose of entertaining people. It provides simple but difficult operations requiring difficult decision processes. It belongs to the Nonograms games genres and originated from Japan.
Price: Free
Rating: 4/5