With the rising number of different kinds of available games for your smartphone out there, it can be quite to actually find one game that would actually get you hooked and addicted. Some of the games out there may actually have awesome graphics and may be something that was made by the gaming industries giant names but none of them would actually guarantee success in the mobile gaming world.
A lot of times people would prefer simple games that would make them think and have fun at the same time even though it is not too graphical compared to other games that are being sold or available for download in the app store. These people would even appreciate games more when it would allow them to connect to their friends and play without that much of a hassle. What game has all that characteristics? Well, introducing to you Numfeud; the latest iOS game that would get you and your friends addicted.
What is it Numfeud?
Numfeud, as advertised in iTunes, is a new top feud game that would guarantee fun, excitement and challenge to anyone who would dare play it. And why wouldn't they? A simple turn based game, with a simple task of finding your own combination of numbers and getting rid of your own tiles first before your opponent does is fun and challenging in its own way.
If the reasons stated above does not enough to get you to play this wonderful game, then how does playing the game with anyone from any part of the world sound to you? With players registered from over 35 different countries registered to play the game, you will not run out of opponents to play with and have fun.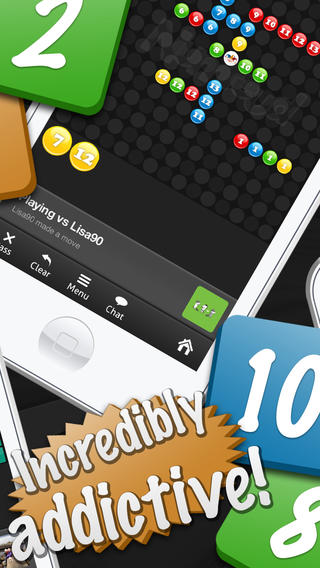 The Specs and other Features:
Numfeud by Jesper Mansa is only 22.4 MB so you wouldn't have to worry about it lagging all the time. It is very quick to install and easy to start that you would be having fun in no time. Plus with the iPhone's trusted hardware and software components, anyone who would download it on their smartphones are sure in for a great treat.
Other features of Numfeud include the following:
* Leaderboards
* Connection to Facebook
* Notification by Push
* Beautiful Animations
* In game chat
* Change of Skin
* Frequent updates
* Online support team
The System Requirements:
The game Numfeud is available on iTunes for iPhone 4S, iPhone 4, iPhone 5, 3rd, 4th and 5th generation iPod Touch and of course for iPad. The game would require your iPhone to have an iOS version of 5.1 or later.
Price: Free
Rating: 4/5