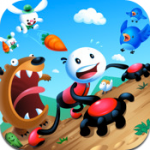 rel="nofollow">Stickman Rocks is a climbing game, where the players need to guide the Stickman to grab the stars and overcome the obstacles while climbing the mountain. The gameplay looks easy at the first level and at the later stage it become tough. The game uses iPhone rel="nofollow"> accelerometer to control the movement of the Stickman just by tilting the device left or right. While climbing the mountain Stickman, many enemies on the way try to eat the Stickman. To kill those enemies just hit on them, which will temporarily stun them and gain you 5 points. Some enemies fly over the Stickman to drop things like fish, carrots, etc,.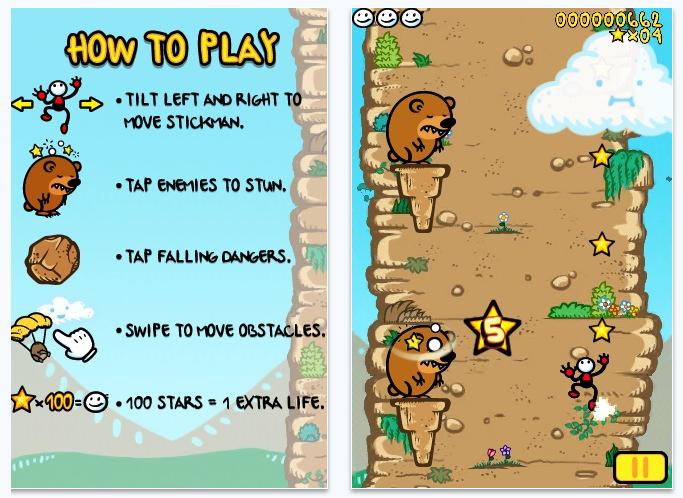 rel="nofollow">
Sometime Stickman get a chance to fly upwards using the branches found while climbing and at those times the Stickman won't get hurt by any obstacles or enemies.
Finally when it comes to fun at play, Stickman Rocks actually deserves the credit. The game is available for iPhone, iPod Touch and iPad and its reasonably priced at $0.99.
Cost: $0.99
Download from iTunes rel="nofollow">