The influential iPhone stealth game Splinter Cell Conviction is now available for iPhone and iPod Touch at a price of $9.99. Previously we informed you rel="nofollow>, regarding the launch of Splinter Cell Conviction and now its here.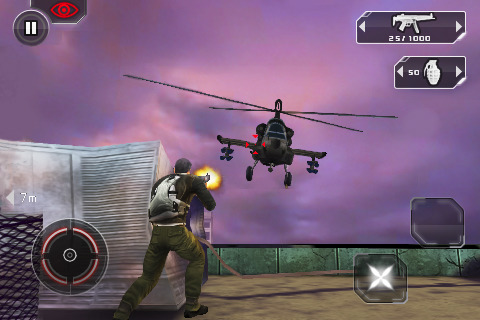 rel="nofollow>
Many of us love to play action stealth game of iPhone and unfortunately there are few iPhone action stealth games available. But no worries, Splinter Cell Conviction has a game great play and to my knowledge its one of the best iPhone action stealth game that renders a true gaming experience. In the game you will be playing the role of Sam Fisher, who works as a spy to find people responsible for the death of his daughter.
Best about the game
Ashtonishing environments and gameplay graphics
Continuous action all through the game
Good background music
Earn rewards on Gameloft Live
The game includes 11 levels in 8 different locations, excellent game sequence from speeding boat to rail shooting to drive your nerves and I am sure you are gonna like it.
Cost: $9.99
Download from iTunes rel="nofollow>