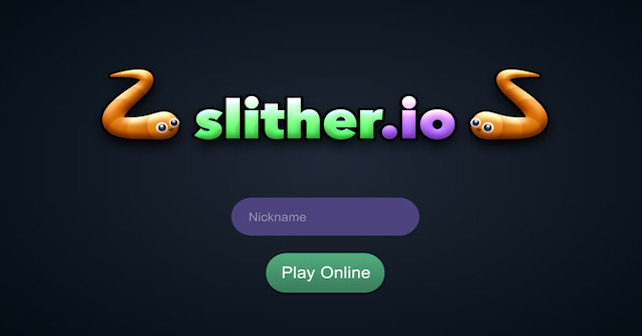 What makes arcade games stand out among other types like their console counterparts is their simplicity. Playing them is fun too. Console games can be very difficult to master. One of the newest arcade games is Slither.io from Poki.
What is Slither.io?
Slither is an app that puts you in a battlefield, literally. You are supposed to compete against 400 other players and emerge as the biggest and longest snake. The winner wins a spot on a global leaderboard. You can play the game on either your iOS, Android or browser.
The concept behind it!
The name slither should give one an idea about the game's basic concept. Slither is more likely to refer to a snake's movement. This game uses a concept that was used in a game called snake. The game was played on the very basic (now obsolete) Nokia phones. It was very popular, then. It also borrows from a predecessor, Agar.io. Back to Slither.
Slither is way advanced when compared to its now obsolete counterpart, Snake. The graphics are more attractive. You use your fingers to control the snake's movements. There are glowing orbs that help to grow your shake. What makes the game even more interesting is the fact that it is multiplayer. You must avoid the other player's snakes as you grow your own. Note that these are real players, not artificial intelligence, Al.
Remarkable features
• Attractive visuals and graphics
• Multiplayer Option
• Leaderboard that displays daily scores
• Sharing scores on social media
• Skin editor
• Free to Download
The Ieaderboard makes you play more, as you aim at claiming the top spot. You could even share your results with your friends on Facebook, Twitter, lnstagram or any other social media platform. The skin editor allows you to change the theme color.
When you share your scores on social media, you get to access extra skins. This is a great incentive for the players.
How to play?
• The whole point of the game is becoming the longest and biggest snake amongst other players.
• To play slither, download it from the Apple store on your mobile device
• Select a username and sign in
• The dashboard is black. You will see a small colored worm. This represents you.
• Look for other colored dots and swallow them.
• Note that any size of snake can kill you if they can get you to head butt or eat a part of them. If you run into
• other snakes, you become a line of colored dots which can be easily gulped down by the other snakes.
• To move, tap once in the direction that you intend to move.
All in All
Slither is a very competitive and engaging app. The fact that it is multiplayer brings in a lot of action, as every player strives to claim the top spot on the leaderboard. The graphics are impressive. The incentive to share your scores on social media and get access to more skins is also a plus, making it stand out among other game apps.
Price: Free