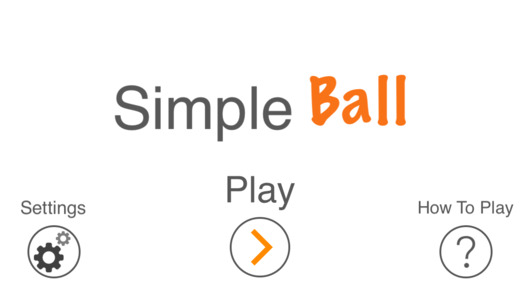 Since the time video gaming began, puzzle games were one of the leading genres. These kinds of games do not call for fast reflexes or incredible graphics. Instead, they are designed and built so that they activate the thinking processes in their players who need to find solutions for different problems. Even now, many decades after the first puzzle games became available; they are still very popular with players of all ages. One of the main reasons for this popularity is the fact that an interesting puzzle game is always appealing as a challenge. Creating balanced and intriguing tasks are the critical points for every game of this kind, and Simple Ball is an app which excels in this field.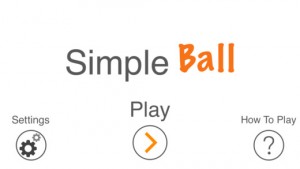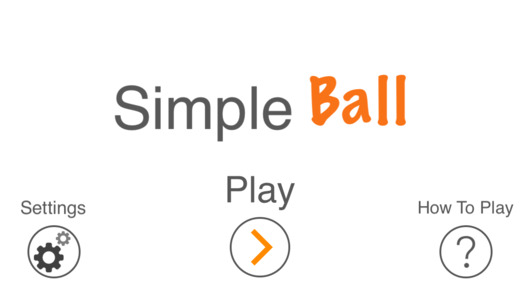 This application was created for the Apple mobile devices. Simple Ball can be played on iPad, iPhone and on iPod Touch, and it requires an operating system iOS version 5.1 or higher. As it name suggests this app represents a puzzle game based on a very simple visual environment, with the goal of finding solutions to straightforward goals.
Every game level includes steering a ball from the start to the finish. On the ball's journey many obstacles are present like different shapes, as well as power-up features with can aid the player. In these unique surroundings, every player must use their skills, wit and precise timing to complete the different levels. In some situations, the ball can evade an obstacle, or in some other, a power-up can be used to overcome them in some other way and bring it so that it can hit the target center. While some obstacle can be used by the player and help in their advance, others will cause the ball to be sent to the start position. But, this is not all the app features. Shapes in the color gray respond to the gravitational force, while pink and blue shapes are immune to gravity. This means that, for example, a power burst to the ball must be used wisely and in line with the gravitational forces which can be present, absent or even reversed.
Simple Ball has a great advantage when it comes to its competition in the form of similar puzzle game and this advantage is the fact that is a game based on the laws of physics. The very versatile engine of the game makes sure that each level becomes harder and harder, and there are 75 levels which can test the abilities of any player. Also, a big plus for the games is the fact that Simple Ball app does not show advertisement of any kind, so this will not distract the player.
Anyone who likes challenging puzzle games should definitely try out this interesting gaming application.
Price: $0.99
Ratings: 4/5