Gaming is one of the reasons why people invest on smartphones like iPhones and tablets like iPads. Developers create different game app for iPhones like Salvation.
App Overview:
Developed by Foggybus Ltd., Salvation is a game app that follows the story of a boy and his canine sidekick traveling in between planets in search for their house. Along the way, they meet thieves whom they should defeat. The goal is to help the main characters win and return home after completing their goal.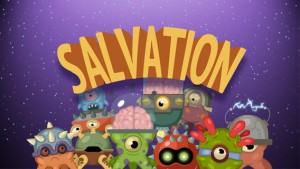 Features:
This game app offers various features that make it more enjoyable for iPhone users like the following:
• Lively and Colorful Graphics – See the game in its vivid colors, making it more exciting than other games. Its beautiful graphics are among the reasons why many players love the game on top of its gameplay.
• Dynamic Gameplay – Engage into high-action gameplay that tests and trains players in using their attentiveness, speed and agility. This feature is the core of the game's exciting characteristics that draw gamers in playing for hours.
• Interactive and Responsive Performance – Apple devices' performance is well-celebrated in the technological world and Salvation developers build the game to work best with the device. Users can take advantage of its fast performance, which adds excitement while playing.
• More than 90 Levels – Extensive playability due to its 96 levels will keep users playing for long hours during their leisure time. Difficulty increases as players move forward on different levels.
• Simple Game Rules – Only two rules are required for players to win the game. Rules are also self-explanatory and easy to follow, allowing players to move forward with ease.
• Simple Controls – Similarly with rules, controls are also simple that gives way to hassle-free gaming procedure. They are also self-explanatory that makes playing easier while boosting challenges along the way.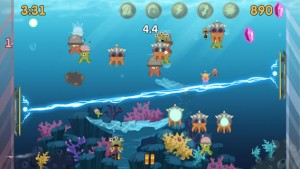 • Retina Display Support – Retina display feature promotes better display. Users with Retina-enabled devices can maintain the same display quality with its compatibility feature.
• Free of Charge – Everyone enjoys free apps. This game is free of charge, which lets everyone enjoy the app without spending a dime for downloads. However, users also have an option to unlock full version by paying $0.99.
Taking advantage of this game app makes leisure time more enjoyable. Cute and vivid graphics plus the entire control system and gameplay guarantee worthwhile gaming time on your portable devices. Matching its overall design with the device's performance is a great combo recommended for every game enthusiast.
Price: Free
Rating: 4/5