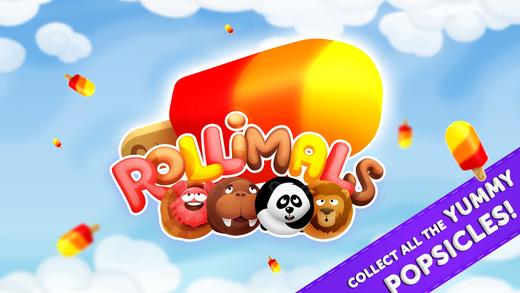 In the entertaining world of the Rollimals HD gaming app, the task of the players is to guide cute animal characters through their amazing adventures, but does this by rolling them! In this gaming app, the players will be able to roll through distinctive and exciting environments, producing hours and hours of fun for children, but also adults who love gaming apps on their mobile devices.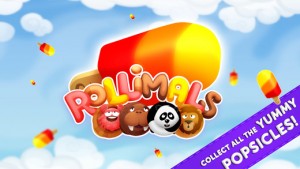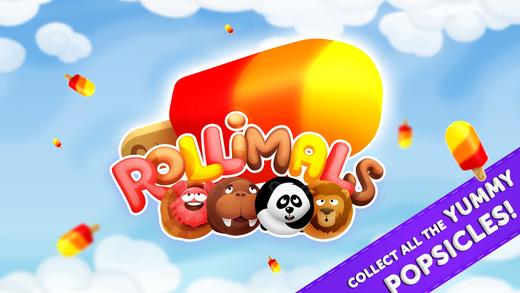 This app was created by a company called Cherrypick Games for the Apple devices. Rollimals HD app requires an iOS 6.0 operating system or some other later versions of it to be installed. It is compatible with the iPhone, the iPad, and the iPod touch, while additional optimization was devised for the iPhone 5. The game features a very simple story. In it, animals called Rollimals start their quest to find the favorite food – delicious snacks in the form of ice creams. The app's users need to help them in their missions by guiding Rollimals through each level of the game. Here, the game features exploration of very lush and dense jungles, deep and mysterious blue oceans, sun drench savannahs and the chilling, ice-clad lands of the Arctic. Here, each of the Rollimals finds its home.
In the jungle lives the Panda, while the Lion resides in the savannah. The Crab makes his home in the ocean, and a Sea Cow is found in the freezing Arctic. The game features very diverse levels, and every one of them lures the users to stay some more in its imaginative setting. The game does not ask for any in-app purchase which would hamper its usability, so it remains very high in every moment of the game. Innovative puzzles which the players encounter are designed to produce additional elements, which means that the game has everything needed for many hours of fun for the entire family. Simple controls of the game mean that is functionality will be easily adopted even by the younger players. Also, the motion of rolling is a very innovative solution produced by Cherrypick Games team, and it works really well in the game itself.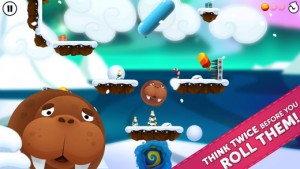 The biggest advantage that this app has over its competitors is its brilliant visual style. Many other similar gaming applications provide modest visual design, and do not pay too much attention to it during the development. But, in the case of this game, characters of the Panda, the Lion, the Crab and the Sea Cow are all fantastically designed and execute incredibly well. The same goes for the backgrounds and other visual element, which were all produced in great detail. Just looking at the app's superior graphics is proof of its quality and refinement.
Rollimals HD is a beautifully designed game, both in terms of visuals and the game mechanics. This is why it will prove to be very entertaining for all players that install it and begin to play in its amazing worlds.
Check out the Windows version of the app HERE!
Price: $0.99
Rating: 5/5