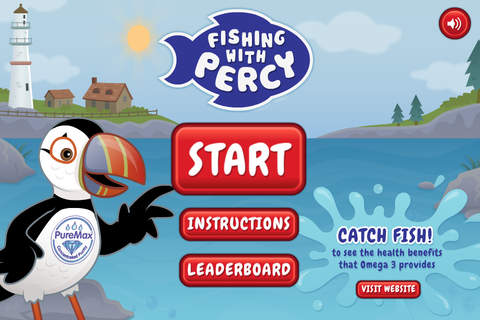 PureMax recently launched a new app called, Fishing with Percy, and is available to download for free when you visit Apple app stores. It's something you might want to try your hands on after reading this review. Here we go:
Croda is considered an Omega 3 industry leader, so users are bound to have endless fun catching fish on their phone. The game is available both for iPod and iPad owners who may be interested in it. When playing this game, you have the task of picking on as many fish as possible while avoiding objects. These objects move across the screen to distract you, so you must watch out for them.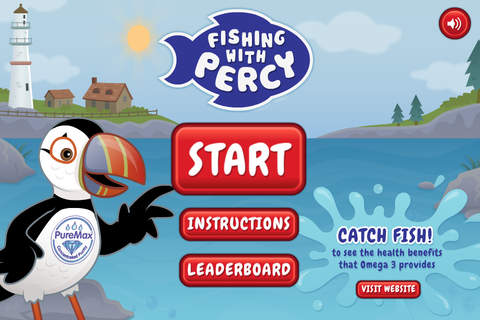 The Goal:
Unlike other games where the main concern often revolve around acting with speed to execute missions, PureMax Fishing with Percy is about health benefits you get from catching and consuming fish. At least that's the general theme of this game. You need to catch as many fish as possible to discover the health benefits of omega 3 oil. Again you're working with time, which is why you should act with speed.
Users can also win prizes for the highest scorer when they play this game. So you play keeping in mind that you might just find yourself on top of the leaderboard for a cool prize.
The game is fun to play, providing entertainment for all ages. Alongside the new website that PureMax launched, this app aims at educating people on the health benefits of consuming Omega 3.
Gameplay:
Once you install it on your iOS device, you'll notice that the game is very basic. The concept is straight forward–to catch as many fish as possible. And with that, you can start catching your fish alongside great HD graphics. Children love graphics, and so do adults. The interface offers a flawless performance to keep you entertained for a while.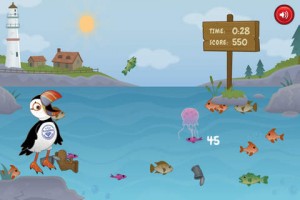 It's an animation game that motivates you to catch more fish to start getting the health benefits. So the concept is very different from the usual iOS games we've always played.
Cons:
There's not much in form of inventory to enjoy with this game. Because of its simplicity, there are chances that you'll get bored after some time, though not so soon.
Requirements:
This Fish game is compatible with iOS 4 or later. It's also compatible with iPhone 3GS, 4GS and 5. In short, every iOS device currently available in the market can accommodate it.
Verdict:
Perhaps it's time you inspire your health with this game. It prompts you to get real Omega 3 products, going by the feeling you get when you play the game. You have nothing to lose as it's free to download and play.
Price: Free
Rating: 4/5