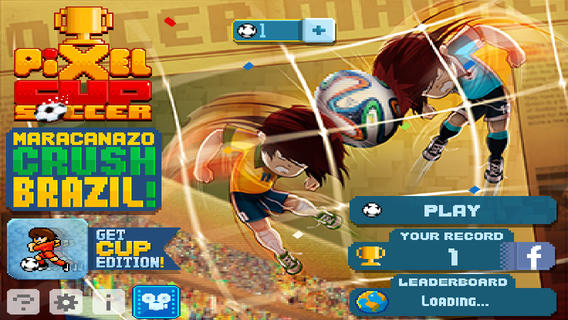 2014 is definitely a fantastic year for soccer, and millions of its fans all over the world. With the current competition in Brazil, there is plenty of exciting action while the national teams from every continent compete for the chance to become the best nation in the most popular sport on the planet.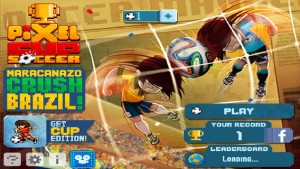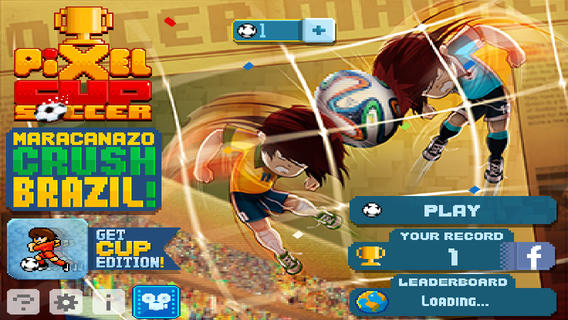 Batovi Games Studio (ODT S.A.) is a game design team, which decided to make a soccer gaming app, but added a little twist to their products. Instead of focusing on the current events in soccer, Maracanazo Crush Brazil takes place in the distant 1950, when Brazil and Uruguay met on the 16 of July at the well-known venue of Maracana. In this historic match, no one believed that Uruguay could do much to win a stronger opponent with the home field advantage. But the Uruguay national pulled through and scored a big victory in this classic underdog story.
This is a sports game developed for the mobile device market of both the iPhone and the iPad, and it takes place at this exact moment of soccer history. The player takes control of the Uruguay national team, and has to score as many goals as possible during the one minute match. With every goal the player scores the time is extended by an additional 14 seconds to the length of the match. But, if the Brazil team scores even one single goal, the player loses.
Using the game is exceedingly simple. The moves include running, passing and shooting, using only two buttons which can be used for attractive tricks like a curved shot towards the goal. Although the controls are simple, the gameplay is still very challenging and appealing. It can be also played by all those who like to compete with their friends, and leave best scores on a leaderboard for everyone to see, or share them on Facebook.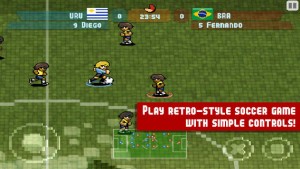 The app is completely free, so anyone can download and enjoy this soccer sports game. The same development team also produced Pixel Cup Soccer, another similar game where the player can choose between 32 teams from different nations, play matches, enter cup winning mode and engage players locally by using the app on a single iPhone or iPad.
The game graphic design provides an interesting modern visual frame which includes a slight, but very engaging vibe of the 8-bit legendary games of the past decade. This design decision, combined with a powerful and inspiring story about a winning underdog team makes this app much more engaging than the rest of the regular sports game.
Because of its sports spirit, great visuals and straightforward gameplay system, Crush Brazil Maracanazo is an excellent gaming app which clearly has an advantage compared to other applications in this field.
Price: Free
Rating: 4.5/5