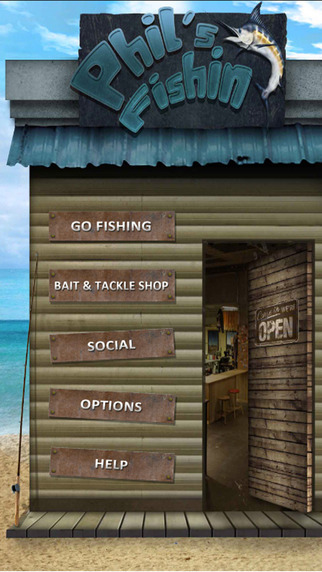 Against any other physical activities, fishing is one activity that is not just recreational but is beneficial too for one's mind and body. The thrill that fishing offers enthusiast is so good that doing it as part of your staying-fit routine is a good form of exercise. But while the actual act of fishing is a form of stress relief and socializing with your friends, a new app has now surfaced to recreate those benefits by enjoying a game with similar fishing mechanics: the Phil's Fishin tournament app for iPhone.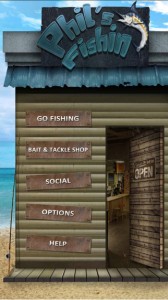 Concept and Theme
The Phil's Fishin app is distributed by May's Certified Services LLC and is a game meant to promote fishing even on a virtual reality. Using the app, you can actually experience the thrill of fishing in a virtual environment wherein visually graphic fishing locations are provided. While the game's main objective is to fish, it also allows "non-fishers" to enjoy a day of fishing and learn more about the hobby without spending too much money on renting a boat and buying actual tackles and other fishing paraphernalia. The app's concept is also a genius considering that it allows players to win real money by joining the fishing tournament.
The Phil's Fishin app has the following features:
* Colorful Game Environment – The app uses colorful graphics that are visually enticing to the eyes and makes you want to play the game more
* Bait & Tackle Shop – The app features a shop containing all your fishing equipment needs from various types and kinds of baits, boats, reels, rods, hooks, and lines. It even sells a fish finder to help identify what kind of fish you caught during your fishing.
* Bonuses – Choosing wisely from the available baits and lines can provide you with surprise individual bonuses!
* Gear Upgrade – Upgrade your fishing gears from beginner to professional to get that trophy catch that you want
* Various Fishing Locations – Fishing in just one place can be too boring. But no worries, the app provides 16 scenic locations from around the globe where you can fish. In fact, if you haven't been to Lake Okeechobee yet or you want to experience fishing in the sea of East China, then this app would bring you right there.
* Online Fishing Tournament – Unlike any other fishing app, Phil's Fishin features an online tournament where each player has a chance to win $10,000 or more during the weekly tournament during Friday and Saturday. With just an entry fee of $1, you get a chance to win real money while enjoying the game!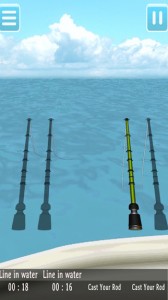 * Tournament Winner Board – Get bragging rights by having your picture posted in the daily, weekly, and monthly tournament board for players and get to compare your trophy catches with friends.
It's free! – There is an in-app purchase for those who would like to donate but you don't need to pay for anything to enjoy this app and start on playing.
Functionality and Usability
At a glance, Phil's Fishin is one app with cool graphics and vivid images that not only fits the look of fishing equipment and locations but as well as different fishes too. What makes it even better is the simple user interface, which makes it very easy to navigate. It's pretty addicting to play too considering that there are actual money prizes to win during the weekly tournaments so it's one game that you won't easily put down.
Design and Performance
With regards to the app's design and performance, nothing bad can be said about Phil's Fishin. Not only does it recreate the thrilling joy of fishing, it provides opportunity too especially for non-fishers to learn the basics of fishing. The app comes with a $1 entry fee but it's a small change compared to the possibility of winning thousands of dollars in return.
Verdict:
Overall, the Phil's Fishin app is a great fishing game for anybody. It can easily rival other similar apps like it but what makes it stand out against others is its feature of fishing tournaments where people can win money for real.
Price: Free
Rating: 4.7/5