Pacman is one of my favorite game not just because Google reminded us on its 30th anniversary but its quite a simple and interesting game. Pac-Match Party was a kind of pacman game for iPhone with a typical gameplay of matching three or more similar ghosts and gifts. The more you perform matches in the field, it pushes the pacman forward around the borders.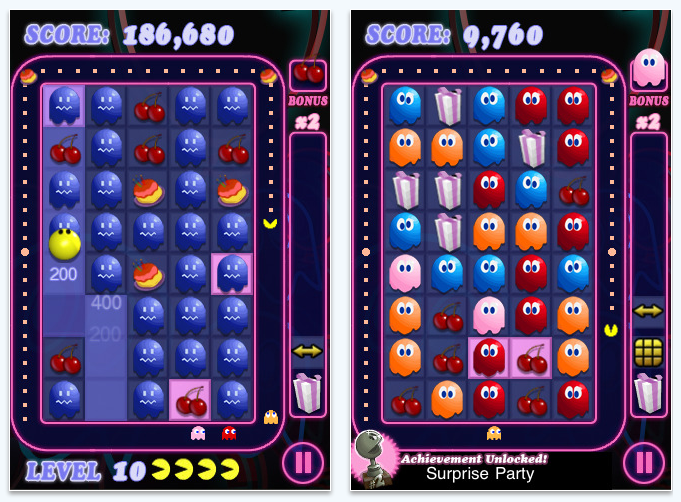 rel="nofollow>
As I said the more you are quick in matching, the lesser possibility of Pac Man getting killed by the ghosts. Initially the game looks little tough to finish (for beginners) certain levels and it goes upto 30 levels. After completing 25 levels I haven't found the game hard to play, may be it might get tougher at the final stage. Everything was good while playing the unresponsive touch screen of the Pac-Match Party. I guess the developers need to have a look at it, as it really annoys while making matches.
The biggest draw back – the app doesn't support iOS 4, which means the app doesn't perform well on iPhone 4 and other models running iOS 4. Except these two Pac-Man was a real fun game with quick moves. If the developers fixes all these issues, it might satisfy all pacman lovers. The app was priced at $1.99, but you can give a try for Pac-Match Party flash version on PC before head to purchase the app.
Whatever the gameplay, pacman lovers are gonna love it. What you say?

Cost: $1.99
Rating: 3.5/5

rel="nofollow>