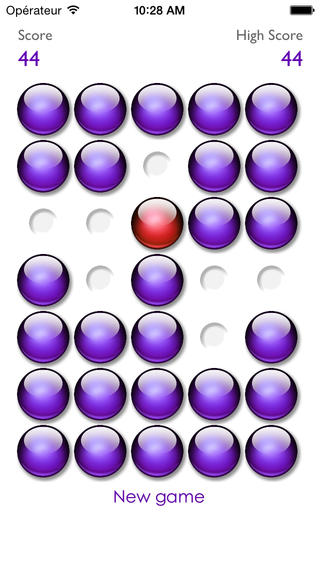 Noblo is a newly released game which belongs to the Puzzle category on iOS. Being compatible with both iPhone and iPad, the game challenges players to discover the easiest way in which they can clear the table of mauve dots. The concept is very simple, gamers being required to swipe the dot in such manner as to "eat" the other ones. This game can be played by more than 1 user on the same device for the purpose of completing for highest score. Here are some of this app's highlights: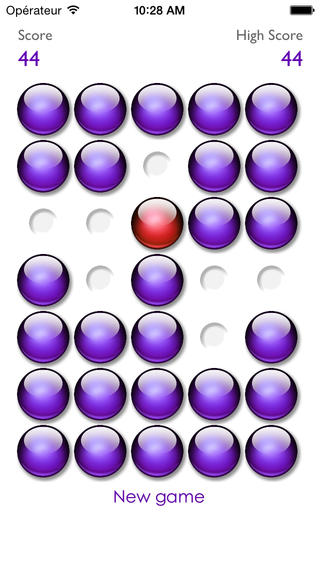 A New and Original Gameplay Manner:
Noblo is designed in such manner as to provide an overall thrill to the game. Gameplay is smooth at all times, allowing players to experiment with different strategies. It's very simple to play Noblo once you experiment with few moves. The objective is to take over all purple dots with the aid of the red ones. The game resembles PacMan somewhat, minus the chasing ghosts and the timer. Gameplay is very relaxed and anyone can get a high score with a good strategy.
 
Innovative Design:
The game works flawlessly on a new iPhone (and presumably on an iPad), being downloaded and installed in only few seconds thanks to its reduced size. Those passionate about puzzle games will definitely appreciate the new concept as well as the layout which seems to literally "pop out" of the screen. The only requirement to play this game is to have iOS 6.0 or later installed. 
Great for Player vs. Player Competitions:
The game is great for passing time trying to reach the highest score but it can become even more fun if two or more players compete with each other on the same device. Current score is always displayed in upper-left corner while high score is displayed in upper-right. Players can try new combinations for improving their strategy.
 

Very Low System Requirements:
Due to its reduced size and simple graphics, the game drains very little battery and consumes only a very tiny amount of RAM. As a result device performer won't suffer even on older models. Noblo is especially great for passing time when on a bus, at school or simply at a meeting with friends.
 
Summary
Noblo represents a new game concept but one that will definitely raise fans on the long-run. The game is very simple to play and features wonderfully-designed graphics. All these make for a great time killer, especially for people who appreciate simple puzzle games.
Price: Free
Ratings: 4.5/5