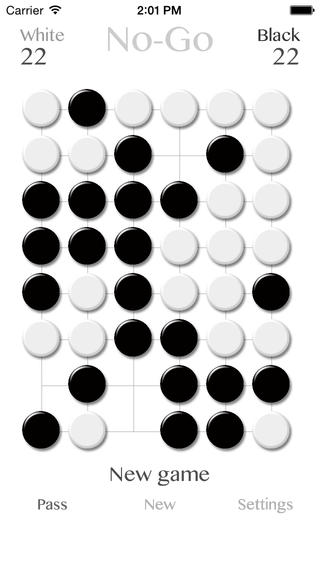 Playing interesting games is the main reason why people flock iPhone and iPad game app store. Most people looking for interesting board games find No-Go as the best app that fit the characteristics they are looking for.
Concept:
Developed by Jean Charles Anger, No-Go is an iPhone as well as iPad game app patterned on the famous Go board game. The game is between two players using opposite colors. The goal is to move your pieces until your opponent can't move its pieces anymore. You have taken over the board and won the game.
What makes this game unique is that not everyone plays Go, which means playing this will make you a more unique individual who is after the best board games you can try. Persistence plus practice will certainly make this game more familiar to you.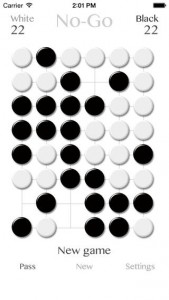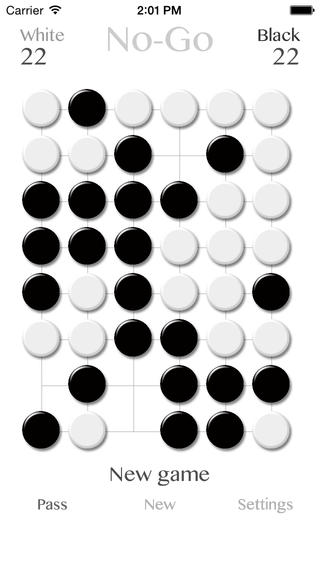 Features:
No-Go has the following features you can enjoy:
* Clean User Interface: No-Go has a simple as well as clean user interface as expected from a Go game. The background is set in white color, making it look cleaner than other board games. This clean interface also aids concentration to win the game. Pieces are in black and white while the lines on the board are in gray shade, assuring visibility despite the color shades used on the board.
The user interface is also designed for iPhone as well as iPad screen, which means you don't have to worry about adjusting the display because you will only load the app and it will work on these device's interface without problems.
* Clear Set of Rules: The developer offers innovative set of rules, which are clearly written on the app. Read on these rules and start playing with your opponent.
* Easy-to-Use Features: Moving the circular Go pieces is as easy as other board games. Assign them on their places to play and gain your points.
* Highly Interactive Feature: This application offers a dynamic interactive experience which boasts of high-end graphics and animations.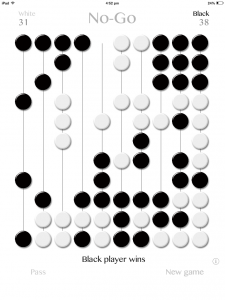 Performance:
Knowing iPhone and iPad's performance, this game will certainly run without a glitch on these devices. The developer created this app with compatibility designed for Apple devices. You can confidently play without freezing problems right in the middle of playing.
Without a doubt, No-Go is a unique board game that you can now play on your Apple devices. Players give high ratings to this game because of its performance that stands out against similar games. If you're into board games, you'll find No-Go very addicting that you certainly love to play daily.
Price: Free
Rating: 4.5/5