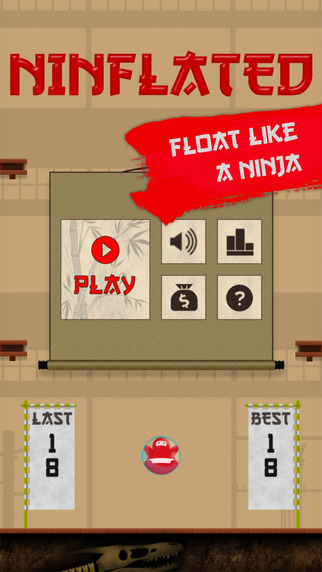 I found a game called Ninflated on the App Store while I was looking for something exciting to play. Ninflated is a game based on Ninja training where you float around in a bubble trying to take control of your moves. The app can help you test your memory and reflexes. Ninflated has been introduced by AppStreet Games Ltd, and I find it to be amusing and stimulating.
Ninflated is a mix of two to three games like FallDown!, Doodle Jump, and Fruit Ninja and it blends in the gameplay and effects of all so well. I have played all these games and find Ninflated to be even more entertaining than the rest. 🙂 The game comes with easy controls; all you have to do is tap and drag your ninja all over the screen. Even though it sounds easy, you'll feel the challenge of getting your Ninja to the top to be quite tedious.
The best part of the game that I love is that there's no stress of getting to the next level, and this is because there is no next level to go to. 😉 If you lose the game, you can quickly tap on play and try again. Don't you take that for granted because the game springs up a twist as you get better at it. 😉 Yes, at a certain point of the ride the rules change, the levels are inverted, and the controls are reversed. Now, knowing how to get your Nin across these levels is what becomes the real task, and this is what makes you stand out from other regular Ninflated players.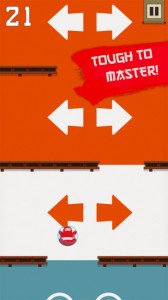 Though this experience becomes even more difficult and frustrating as you play, I always feel an urge to go higher and higher. Ninflated is one of those addictive games that you could never have enough of; you'll always be trying to beat your previous score or trying to get higher than you got before.
The app also supports Game Center Integration where you can compete with others and check your performance on the leaderboard. You could also use the game to challenge your friends while you try to beat their scores.
Ninflated is available for FREE on the App Store.
Price: Free
Rating: 4/5