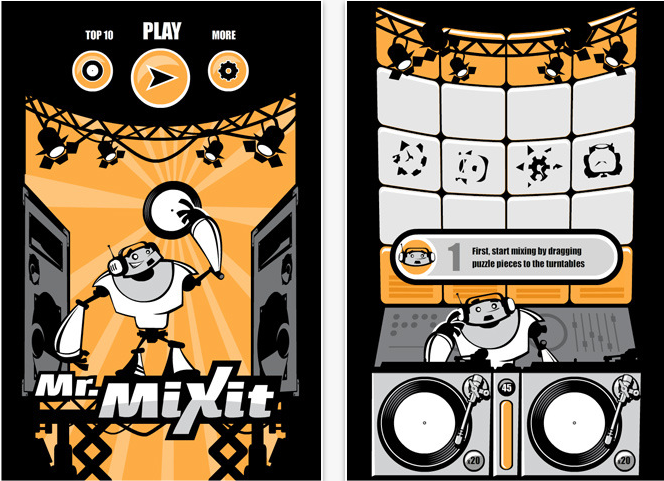 Of all the apps that you have played, this is the most exciting and unique app of its kind. You have had apps that you can play on and apps where you could listen to music. But there was never an app that had a relation between the two.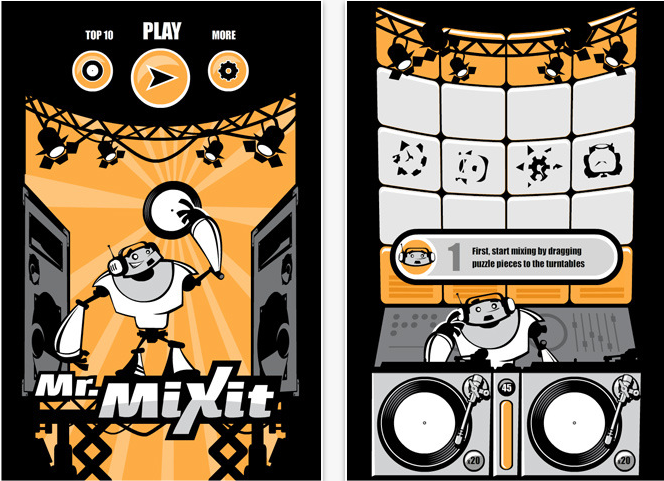 rel="nofollow>
You must be wondering what I mean??? Well the app "MrMixit" is a  spin-based matching game, where you mix records against time to arrange symbols. But the game isn't only about that , it actually becomes even more challenging when you have to make you way through cross-cut puzzle combinations, that may take you down.
Via TheAppInformer rel="nofollow>
The app is wonderful as it gives you a Djing experience along with a puzzle combination that keeps your day going in a most challenging way. Playing this app is like biting off more than what you can chew, the app keeps you going always engrossed with your full concentration devoted to it. The excitement is never ending. Now who won't want to have all that. Really need to know what I mean, well then your going to have to download it to experience it yourself. I'm sure your going to have an electrifying experience. And while your at it, you better hurry for its not going to be free for long.
Price: Free
Rating: 4/5

rel="nofollow>