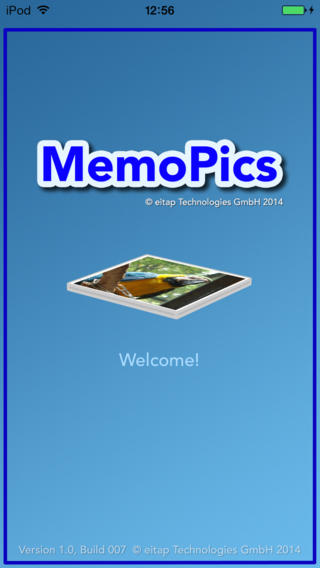 MemoPics is a free iPhone app which aims to provide users with simple, yet fun games that test their skills. For everyone who is familiar to the "find pairs" game concept, this game might seem easy at first. However, it is not really this way, as the main objective of the game is for the player to associate pictures with different sounds. While this could seem simple at first, one can quickly discover that music fragments are not associated so easily, especially when it comes to complicated puzzles. With this in mind, here are some of the features that recommend this title: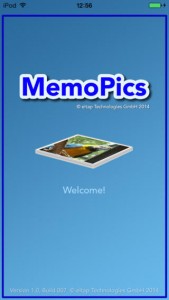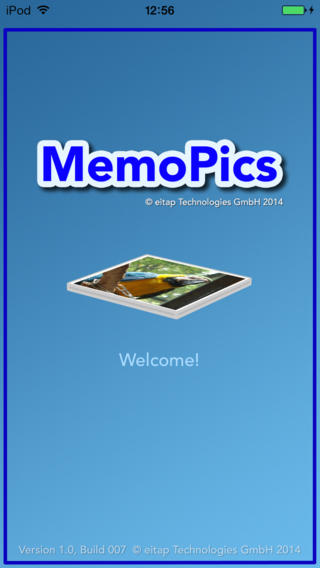 Ability to Play Different Games within the Same App:
MemoPics provides players with the ability to try different games from within the very same app. Each game provides a certain degree of challenge and revolves around one topic (such as classic rock, comics or composers for example). However, the user may also choose to create new games as desired with the aid of a simple built-in game editor. The newly-created titles can be easily shared with friends from within the same interface.
Create Personal Games using iPhone/iPad's Photo Library:
New games can always be created within MemoPics, the process being as simple as selecting some images from the photo library and pairing them up. As per one's preference, new game sounds, background and start-up images can also be added with ease. Thus, great combinations can be created with only a couple of flicks in-app. Furthermore, the default games can always be used as an inspirational starting point.
Play in Twin Mode:
Some games available within MemoPics also feature support for twin mode, which means that two users can collaborate on the same device in order to solve a puzzle. Some of the built-in games already support this functionality, but the owner of the app can always choose to create new games of this kind with ease.
Connect and Share with Friends:
The app has built-in support for games' sharing, which means that players can easily share their favorite titles once they create it. Furthemore, the connect functionality allows an iPhone or iPad user to connect with friends for the purpose of multiplayer matches. The first user who gets to finish the puzzle is the one who wins, but there is also the possibility for a rematch. Multiplayer games take place across a commonly-agreed game.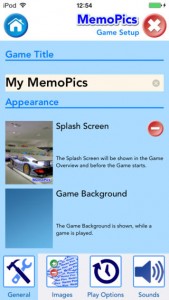 Conclusion:
MemoPics is a great title belonging to the education niche, which challenges players to complete puzzles by associating music and pics as fast as possible. Sharing functionality, multiple games and ability to collaborate on the same device are only a few pluses of this app, in addition to its no-cost nature.
Price: Free
Rating: 4/5